1 | Annie Nightingale
Suggested by JimTheFish, Altarboy, nadreck, and Peter Jones
JimTheFish, Altarboy and many other readers complained about the absence of Annie Nightingale, the first female and longest-serving presenter on BBC Radio 1. Awarded an MBE in 2002 in recognition of her broadcasting services, Nightingale is one of the most influential radio personalities of all time.
2 | Jonathan Agnew
Suggested by Teapartyintemangalo, salfordexile66, Buddha1969 and Simon Scully-Horner
Jonathan Agnew – informally known as Aggers – is BBC radio's cricket correspondent and a former professional cricketer. He is a regular voice on Radio 4's Test Match Special, where he provides commentary alongside colleague Geoffrey Boycott. Aggers should make this list because he is "undoubtedly superb", says reader Buddha1969, and his "continual low-level baiting of Geoff Boycott is hilarious", adds salfordexile66. Aggers' voice is "so calming", Simon Scully-Horner states, that "he could comment on the Boxing Day sales on Oxford Street and make it feel like a long lazy summer Sunday afternoon".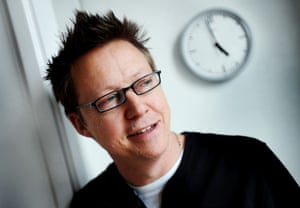 3 | Simon Mayo
Suggested by DrPretorious and StephenPT
"Might I suggest Mayo amongst current practitioners," proposes Stephen PT, echoed by DrPretorius, who states that Simon Mayo, the current host of Drivetime on BBC Radio 2, "should be there". "The fellow has been a linchpin on BBC radio for 30 years," continues Dr Pretorious. "His voice is smooth as butter, non-divisive, and rather hypnotising. Nobody is better at capturing the spirit of a listener when reading out their emails, either."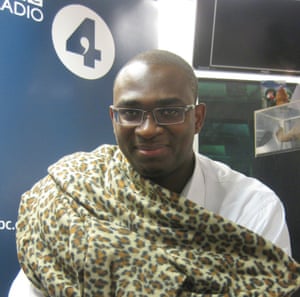 4 | Neil Nunes
Suggested by spaknapak, fuchsoid, joshthedog and diabur
The absence of British Jamaican BBC Radio 4 announcer Neil Nunes – or "Mr Fruity-Voice (as he is known in my home)", explains fuchsoid – was called "a disgrace" by joshthedog. Spaknapak describes his voice as being "as rich as James Earl Jones's", while joshthedog notes that "his continuity announcements are a joy to listen to, all the more joyful for the outcry that his employment at Radio 4 caused. A Caribbean accent on Radio 4? How will we possibly understand what he is saying? But his voice is remarkable."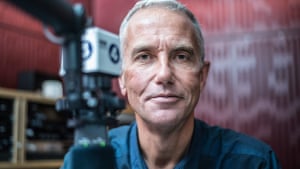 5 | Eddie Mair
Suggested by albini, MaryL, gjhleval and mcscotty
Eddie Mair, the voice of BBC Radio 4's daily news programme PM, should make the list because of his "very sensitive interviewing technique" and "understated sense of humour", explains gjhleval. He speaks "beautifully" and recognises that "a few seconds of silence on radio are not a terrible thing", states mcscotty, who also notes that Mair gives his interviewees "time to speak" and poses questions "with real warmth".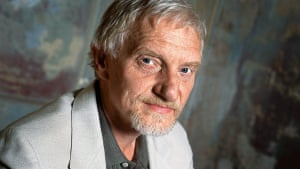 6 | Geoffrey Smith
Suggested by mervanator
Former jazz drummer and voice of Jazz Record Requests on BBC Radio 3 from 1991 until 2012, Geoffrey Smith now presents his own weekly programme – Geoffrey Smith's Jazz – on Sundays at midnight, where he shares his passion for jazz from an engaging personal perspective. Hearing him "open Jazz Record Requests, or now his eponymous show, with that trademark 'hel-low…' is one of life's little pleasures", says mervanator.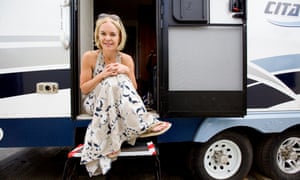 7 | Mariella Frostrup
Suggested by Paul Stevens and gjhleval
As well as a weekly columnist for the Observer, Mariella Frostrup is the presenter of the literary programme Open Book for BBC Radio 4 on Sundays, where she talks to authors and discusses new books. Back in 2008, Post Office Telecoms researchers working on a mathematical formula to identify the perfect female human voice found that this would be a mixture of Frostrup's and actresses Judi Dench and Honor Blackman. It shouldn't come as a surprise, then, that Mariella Frostrup's voice has the power to "warm up cold wet Sunday afternoons", as gjhleval notes.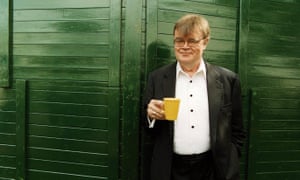 8 | Garrison Keillor
Suggested by timbloke and diabur
American author Garrison Keillor has been the host of Minnesota-based radio show A Prairie Home Companion since 1974. Until 2014, his programme was broadcast in the UK as Garrison Keillor's Radio Show, part of Radio 4 Extra. "That man's voice could engage me, soothe me and deeply move me," says timbloke, nominating Keillor for this list.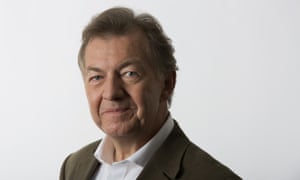 9 | Rhod Sharp
Suggested by mateofthebloke
Scottish radio personality Rhod Sharp is the presenter of Up All Night for BBC Radio 5 Live. The programme airs between 1am and 5am every night. Rhod's "voice is perfect for the early hours", explains mateofthebloke. "If lying in bed unable to sleep, it seems so reassuring. It makes everything feel like it's in the correct place and all is well," continues our reader, adding that he is "not sure if it's because of the time [Sharp] is on, or his voice, or a combination of both". In fact, ever since moving to the United States in 2001 to report on the 9/11 aftermath for BBC News, Sharp has hosted the show from his home studio in Massachusetts.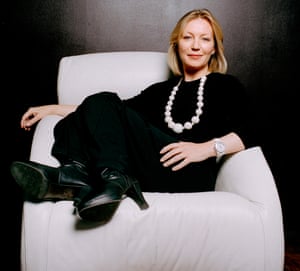 10 | Kirsty Young
Suggested by Coyley12, flashbanding and mcscotty
"Kirsty Young on Desert Island Discs," should not be left out of this list, Coyley12 notes. Her voice is "absolutely heavenly", agrees mcscotty, it "makes Desert Island Discs sound as if she is encouraging her best friend to spill their secrets". Originally from Scotland, Young joined the long-running BBC Radio 4 programme in 2006 and is also currently the main presenter on BBC One's Crimewatch. Her first "castaway" on Desert Island Discs was Quentin Blake; the latest was Nicola Sturgeon.