From an outdoor extravaganza by the creators of Stomp to Ivo van Hove's "thrillingly contemporary" four-and-a-half hour conflation of five Shakespeare plays (featuring actual goats), the 2018 Adelaide festival program has no shortage of large-scale national exclusives.
But the most unusual event might just be the quietest: a man who balances rocks.
"It's really not like anything you've ever seen or heard of," says Rachel Healy, co-director of Adelaide festival with Neil Armfield. "It's not a performance, it's not an installation, it's just this really bizarre thing ... He realised at a certain age that he has this incredible, almost supernatural ability to balance rocks."
Nick Steur, the Dutch artist in question, meditates with a selection of rocks for three hours before each show: some of them he brings on tour, others he picks up on location. He then balances one on top of another in increasingly mind-boggling formations, in front of a hushed audience, ending up with structures that "seem to defy every possible law of physics," Healy says.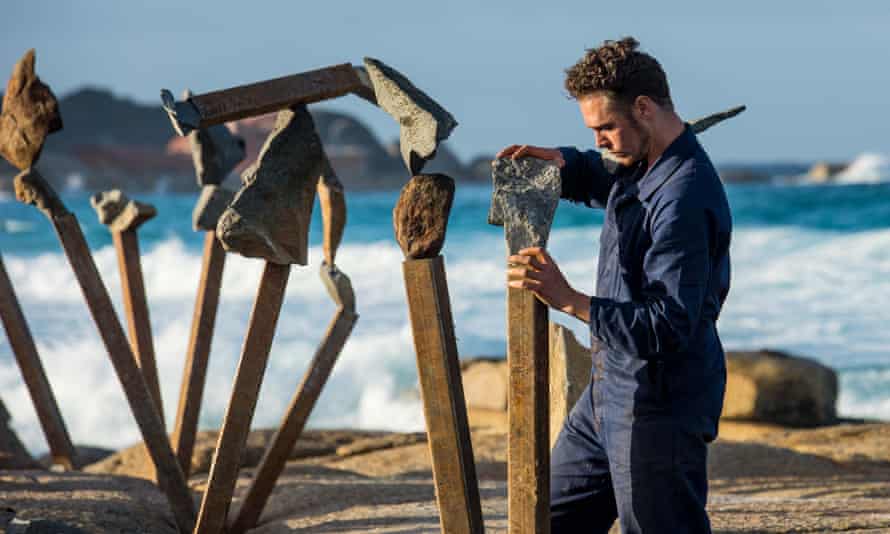 The improvised performances could last anywhere between 40 and 70 minutes. He finishes when he's ready to finish. "It's like watching magic happen. It's really, strangely, moving."
Next year will be Healy and Armfield's second year co-curating Adelaide festival, held in March to overlap with Adelaide fringe, Womadelaide world music festival, Adelaide writers' week and, this year, the Adelaide Biennial of Australian Art.
Already announced, the festival centrepiece – which was Barrie Kosky's Saul last year – will be another Glyndebourne festival opera production: composer Brett Dean's Hamlet, directed by Armfield.
Since that August announcement, Armfield says, they've received invitations to bring Hamlet to some of the major theatre houses in the world. "We made the commitment to it knowing it was an important thing to do, but without knowing what the extent of the success was going to be – so we're very chuffed."
Joining Hamlet in a headline spot is the Lost and Found Orchestra: an assemblage of household objects that have been repurposed into instruments for a rousing, crowd-pleasing performance, from the creators of the global hit Stomp.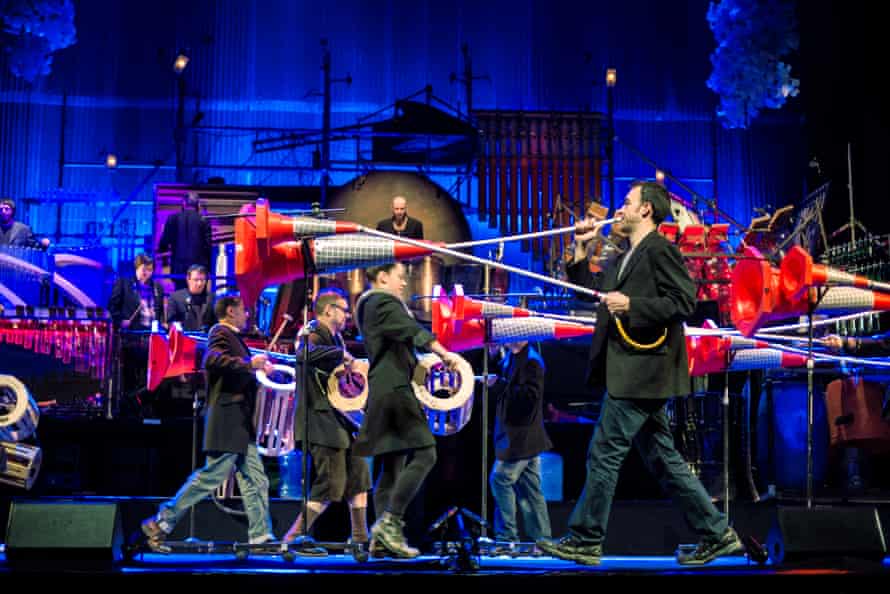 Although Lost and Found premiered in 2006, this will be the first time the 30-part international orchestra – which plays everything from witches hats to water coolers, plant pots and hosepipes – will be scaled up by a group of 700 locals, who will take over Elder park for two nights across the opening weekend.
Adelaide police bands, amateur choirs and community musicians will have rehearsed their bizarre contraptions with four section leaders, who spent time in the UK before returning to the community to teach.
"The instruments are designed and tuned to be perfectly playable, and with a very high standard," Healy says. "You hear the music once and just want to punch the air. It's so exciting and energising."
Perhaps unsurprisingly for Healy and Armfield, who first worked together running Belvoir St theatre two decades ago, the festival will again feature a strong lineup of acclaimed international and local theatre. Another centrepiece is Kings of War from Netherlands company Toneelgroep Amsterdam, directed by Ivo van Hove – who brought his Roman Tragedies to the 2014 festival.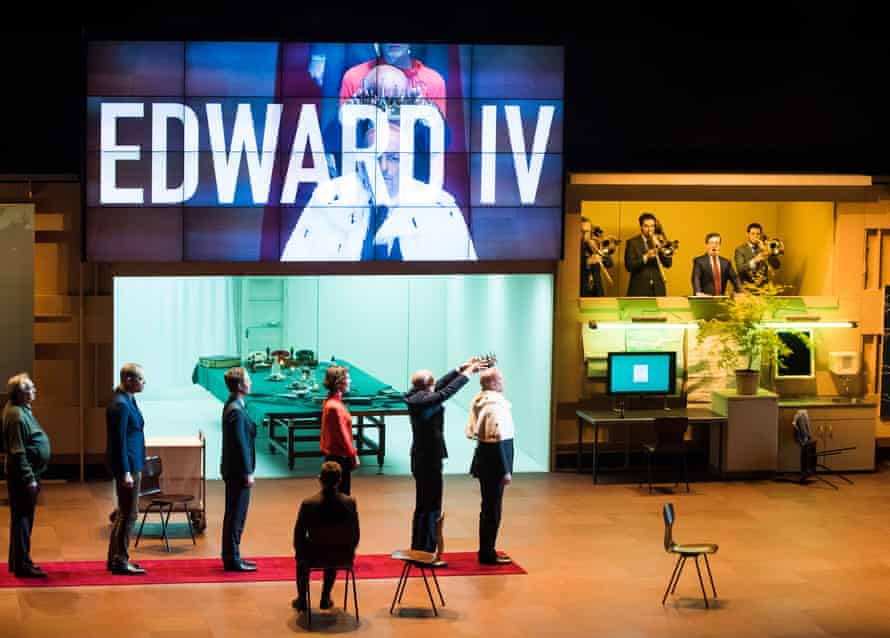 Over four and a half hours, Kings of War conflates five of Shakespeare's plays – Henry V, Richard III, and parts 1, 2 and 3 of Henry VI – which have been translated into Dutch and then back into English, and set in a modern-day war room. The live-action ensemble of 17 actors is counterpointed with big screens and offstage action – which apparently is where the live goats come in.
"You watch the politics of warfare and the relationship between war and autocrats and political leaders and megalomaniacs. You watch how war is manipulated as a way of controlling and maintaining power," Armfield says. "It's the war room – it's like you're at the centre of the storm."
Lyn Gardner gave Kings of War four stars when it premiered in Amsterdam in 2015 – but Healy says it's still "thrillingly contemporary". "[Van Hove] is absolutely across how the 240-hour news cycle and screen based technologies not only mediate our understanding of political manoeuvring but also shape political decision making."
And also: goats.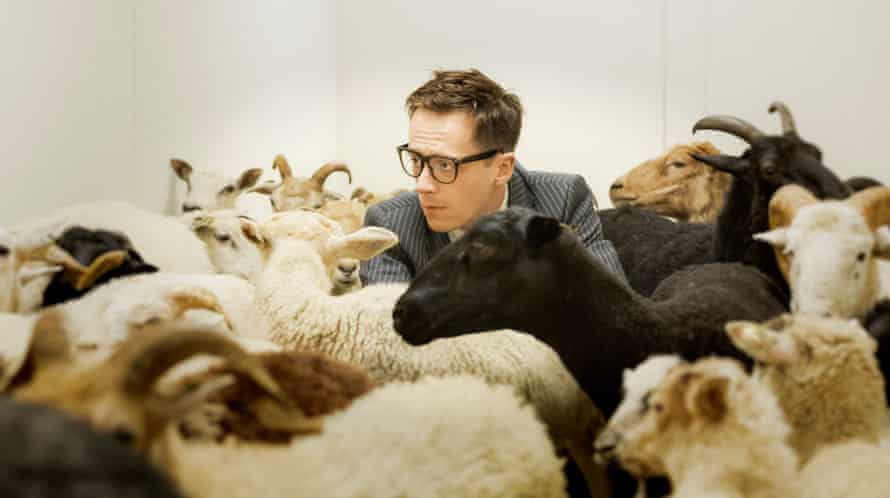 If Van Hove is one of the most important and in-demand directors in the world right now, Australian theatre-maker Simon Stone is the other, Healy says. "You wonder if people realise how significant Australian [theatre-makers] are overseas – and he is massive."
After Stone's acclaimed production of Yerma toured the UK and won him an Olivier award, he returns to Adelaide to bring back a piece he said he'd never restage: his transgressive, shattering and hilarious 2010 production of Thyestes, featuring the original cast.
"When Rachel and I put our imaginary dream season together of the first festival, as part of our job application, Thyestes was right in the middle of it," Armfield says. "Simon was actually never going to do the play again ... but because we gave him his first grown-up job at Belvoir St theatre, he felt indebted to us, so has agreed to do it one last time."
It's not the only contemporary classic on the program. Canadian auteur Robert LePage's one-man show The Far Side of the Moon – the "masterpiece of his career," Healy says – will have its Adelaide premiere in March.
Performed as "virtuosic solo" by Yves Jacques, it tells the story of two feuding brothers who get caught up in the space race, through an philosophical exploration that fuses video, puppetry and theatre, and draws parallels between personal battles and geopolitical wars.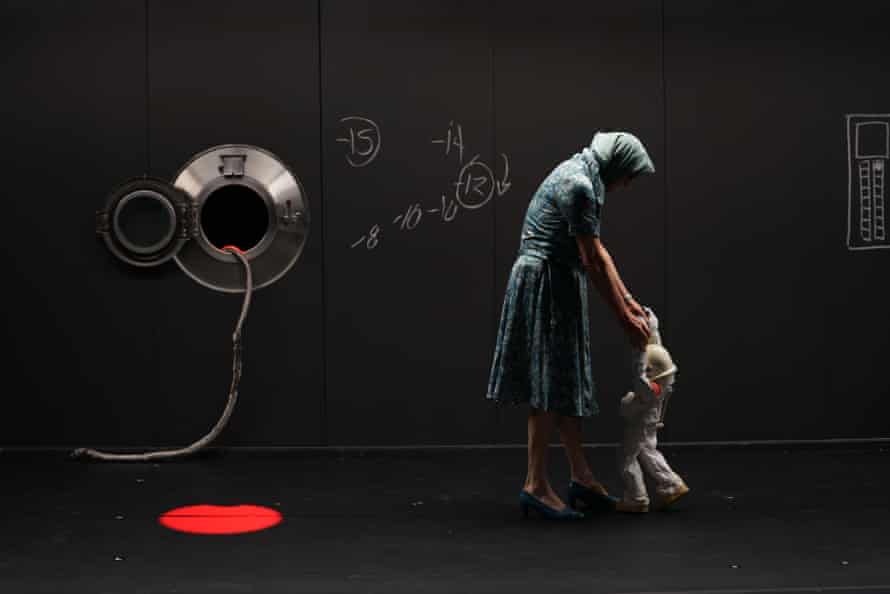 Other international big names heading to the festival include Grace Jones ("the last great androgynous rock diva," Healy says, whose recent epic performances prove she is still at the top of her game); dancer-choreographer Akram Khan's final full-length performance before he retires, Xenos; and singer Cécile McLorin Salvant: a Grammy-award-winning vocalist in her early-20s who has already been compared with Billie Holiday and Sarah Vaughan.
Salvant had been booked for her Australian debut for Leo Schofield's inaugural Sydney Sings, before that festival was canceled amid financial chaos. Her performance will be exclusive to Adelaide. "You get a singer like this once in a generation or two – she is absolutely extraordinary," Healy says.

Brink Productions's adaptation of Alice Oswald's poem Memorial will have its world premiere at Adelaide, before heading to the Barbican in London. And Us/Them – an "unlikely children's show about terrorism", which received a five-star review from the Hlcarpenter.com at the 2016 Edinburgh fringe – will be an Adelaide exclusive.
The visual arts program features a group exhibition from Muslim Australian art collective Eleven, including Abdul Abdullah, Safdar Ahmed and Eugenia Flynn, and curated by Abdul Rahman Abdullah and Nur Shkembi ("We thought it was important to have some voices to shift the conversation," Armfield says.). In dance, Lucy Guerin's Split – which won a Helpmann for best dancer (Lilian Steiner) – will have its Adelaide premiere, as will Bangarra dance company's acclaimed production of Bennelong.

Stephen Page, Bangarra's artistic director, worked with Armfield on his adaptation of Kate Grenville's The Secret River. "[Page] has said that Bennelong was a result, really, of working on Secret River," Armfield says.
"If such a powerful story from a white perspective could exist, he needed to take the reins and explore that same point of collision from an Indigenous perspective."