Five of the best ... films
Tully (15)
(Jason Reitman, 2018, US) 96 mins
If you're considering having children, you really should stay away from this, for the survival of the species. It's a smart, funny comedy tallying the toll of motherhood – physical, emotional, social, sexual – on a magnificently weary Charlize Theron, until she's thrown a lifeline in the form of Mackenzie Davis's millennial Mary Poppins.
Avengers: Infinity War (12A)
(Anthony Russo, Joe Russo, 2018, US) 149 mins
In terms of scope, surprise and boundary-breaking levels of character-juggling, Marvel's grand, unified epic certainly delivers (though you might need to do a decade's worth of homework to fully appreciate it). Josh Brolin's mega-villain Thanos is on a quest to destroy half the galaxy – can anybody stop him?
Lean on Pete (15)
(Andrew Haigh, 2017, UK) 122 mins
The director of British indie hits Weekend and 45 Years turns his eye on the American west for this sensitive, scenic tale of a boy and his horse. Charlie Plummer impresses as Charley, a soulful teen transplanted to Oregon with his dad and taken in by a grouchy trainer who's far less sentimental about his animals than Charley is. Events prompt a trek into the wilderness and a compassionate survey of life on the bottom rungs.
Beast (15)
(Michael Pearce, 2017, UK) 107 mins
This intense love story finds new directions to take its dangerous romance, with two compelling leads and a story that wavers between psychological thriller and twisted fairytale. The location is pretty novel, too: Jersey, but not the sunny holiday destination version. The presence of a serial killer adds an element of danger to local misfit Jessie Buckley's mad love for fellow outsider Johnny Flynn. Both have their own inner demons.
Mary and the Witch's Flower (U)
(Hiromasa Yonebayashi,2017, Japan) 103 mins
A new Studio Ghibli movie in all but name, and another vibrant, hand-drawn children's fantasy (pictured). There are elements of Harry Potter to the story, adapted from Mary Stewart's novel The Little Broomstick, in which a girl's discovery of a magical woodland flower, and a self-driving broomstick, transport her to a fantastical school of witchcraft.
Five of the best ... rock & pop gigs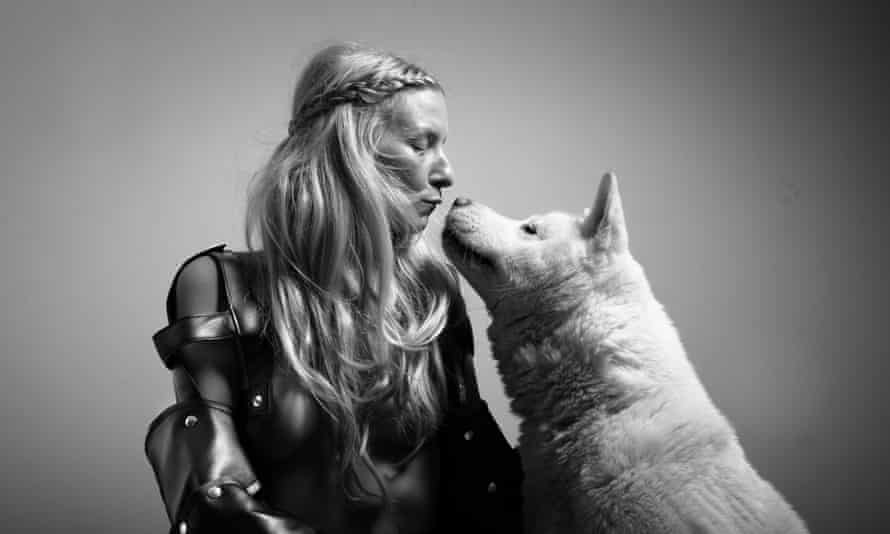 ionnalee
In 2007, Sweden's Jonna Lee was a folky, Ellie Goulding-lite singer-songwriter. Within three years she'd transformed into an electropop experimentalist as one half of iamamiwhoami, whose avant-garde videos occasionally featured her gyrating on a bed of loo rolls. Ionnalee – her new solo incarnation – tones down the weirdness a touch, but the glistening choruses remain.
Heaven, WC2, Wednesday 9 May
Sound City
After a few years taking over the expanse of Liverpool's historic docks, this scrappy new-music festival returns to the heart of the city centre. Headliners this year are Britpop-aping Australians DMA's and Brum psych-rockers Peace, while newcomers Sorry and Billie Marten will also be having a singsong.
Baltic Triangle & Cains Brewery, Liverpool, Saturday 5 & Sunday 6 May
Raekwon & Ghostface Killah
Hip-hop greats and Wu-Tang Clan bandmates Raekwon and Ghostface Killah arrive in London for a rare co-headline gig. Expect a selection of highlights from Wu-Tang's extensive discography – seven studio albums and 23 (!) compilations – plus their best collaborative bangers. Support comes from masked UK rapper, CASisDEAD, with hip-hop crew So Fresh So Clean on the decks.
Troxy, E1, Friday 11 May
Iceage
Since their 2009, self-titled debut EP, Danish noise merchants Iceage have mellowed slightly, switching the post-punk clank of 2011's critically lauded full debut New Brigade for piano balladeering, country-folk musings and, on recent Sky Ferreira collaboration, Pain Killer, a twisted take on – new genre alert! – woozy jazz-rock. Warning: these shows will involve moshing, so be prepared to be sweated on.
The Scala, N1, Tuesday 8 May
MC
Moon Hooch
Former Brooklyn buskers Moon Hooch, three mavericks who fuse horns-and-drums jazz with thunderous acoustic techno, play the Love Supreme jazz and soul festival's first London detour on their short UK trip. The trio infectiously encapsulate the main event's five-year-old reputation for eclecticism, openness and improv-fuelled surprises.
Roundhouse, NW1, Saturday 5; Thekla, Bristol, Sunday 6 May
JF
Three of the best ... classical concerts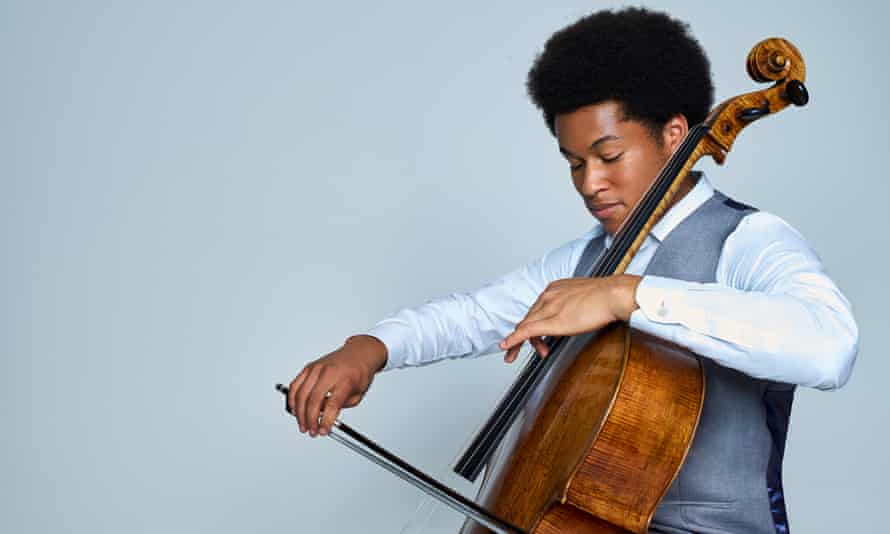 David Matthews's Ninth Symphony
String quartets and symphonies form the spine of David Matthews's work. His 14th quartet appeared last year, and now his symphonies have reached the magic number of nine. Based on a carol Matthews composed in 2015, the five-movement work gets its first performance from Kenneth Woods and the English Symphony Orchestra. The premiere is framed by Elgar: Donald Fraser's very effective orchestral arrangement of the Piano Quintet; and the Cello Concerto, with the brilliant Sheku Kanneh-Mason as the soloist.
St George's, Bristol, Wednesday 9 May
Vale of Glamorgan festival
A week-long programme this year for this always eclectic new-music showcase. The BBC National Orchestra of Wales under Alexandre Bloch kick things off with a programme including works by featured composers Qigang Chen and Bent Sørensen (BBC Hoddinott Hall, Cardiff, Thu). Cellist Alice Neary's recital (Ewenny Priory, nr Bridgend, Fri) includes more Sørensen, alongside Peter Reynolds, David Lang and Steve Reich.
Various venues, Thursday 10 to 16 May
Lessons in Love and Violence
The premiere of George Benjamin's latest opera promises to be the operatic highlight of the year in London. With Martin Crimp as his librettist, Benjamin has chosen a medieval starting point. Loosely based upon Edward II, Lessons in Love and Violence tells the story of a king torn between his duty as monarch, his love for his wife and family, and his passion for a young man. Stéphane Degout is the king, with Barbara Hannigan as his wife.
Royal Opera House, WC2, Thursday 10 to 26 May
AC
Five of the best ... exhibitions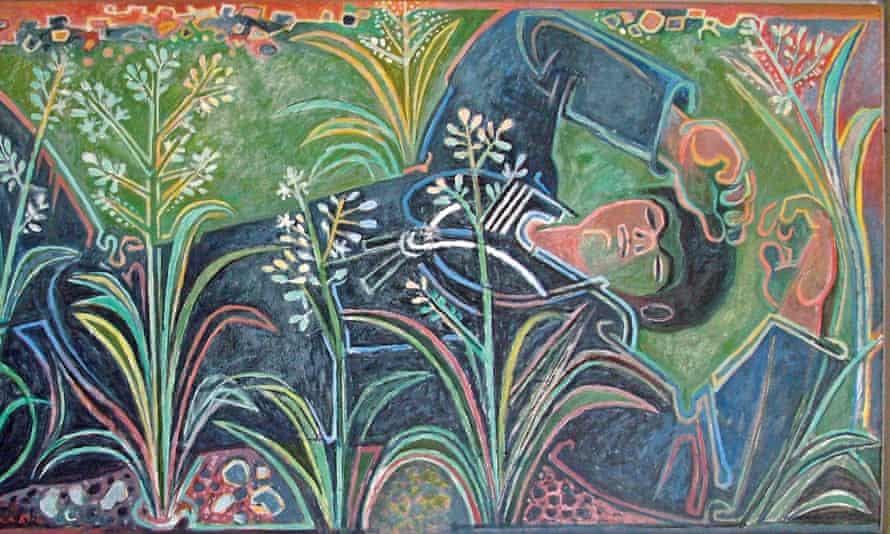 Shape of Light: 100 Years of Photography and Abstract Art
Photography has a unique ability to capture visible facts but it can also be abstract and ethereal. Man Ray was the pioneer in this, experimenting with techniques that changed the objective image into a subjective one. He features in this historical show along with the likes of Maya Rochat.
Tate Modern, SE1, to 14 October
The Philosophy Chamber
This exhibition brings together the art, stuffed animals, shells, Native American artefacts and other objects once gathered in a room at Harvard University. Early museums of this kind were ways of defining the world, and this 18th-century "philosophy chamber" is food for thought about the impulse to collect and classify.
Hunterian Art Gallery, Glasgow, to 15 July
Charmed Lives in Greece: Ghika, Craxton, Leigh Fermor
The British Museum is pushing Greek holidays hard. If you haven't already been enthused by its show about Rodin and the Parthenon sculptures, this exhibition updates the story. The beauty of Greece after the second world war delighted three creative friends: Nikos Hadjikyriakos-Ghika, John Craxton and Patrick Leigh Fermor. Hadjikyriakos-Ghika's travel posters will have you dreaming of summer.
British Museum, WC1, to 15 July
Fashioned from Nature
There are superb images of nature here, not painted but embroidered or printed on to clothes. The representation of flowers, birds and animals in European fashion surely started as an emulation of the decoration pioneered in Islamic textiles. With the development of natural science, fashion looked ever more precisely at natural forms; today, ecological protest prefers slogans to arabesques.
Victoria & Albert Museum, SW7, to 27 January 2019
Listen: 140 Years of Recorded Sound
It's your last chance to see and hear this cabinet of aural curiosities. Items on display include the first jazz record and a disc produced by Shakespeare and Co of James Joyce reading from Ulysses (pictured). Sound booths let you listen in on the voice of Florence Nightingale, Brendan Behan singing The Auld Triangle and John Peel introducing a radio performance by Pink Floyd. All that and the Doctor Who theme, too.
The British Library, NW1, to 13 May
JJ
Five of the best ... theatre shows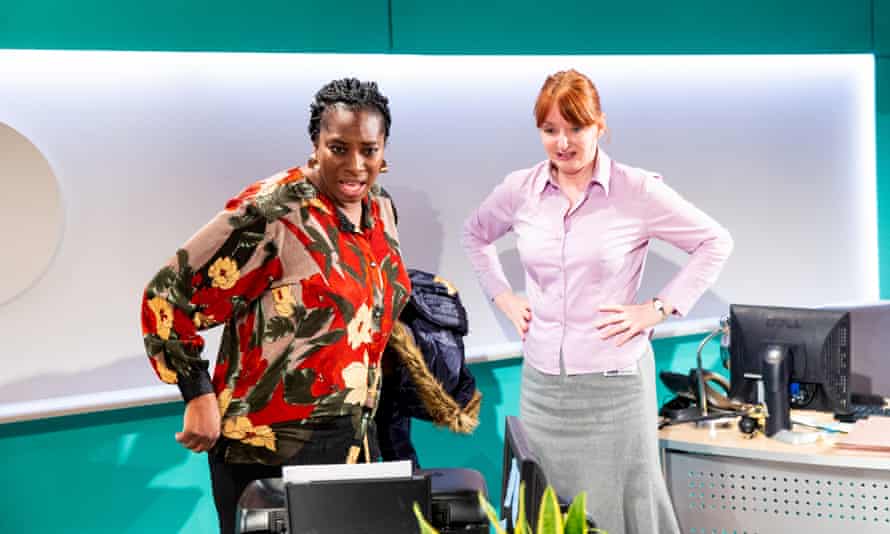 Rasheeda Speaking
Joel Drake Johnson explores contemporary US racism in this smart Chicago hospital comedy. A smarmy white surgeon wants rid of black secretary Jaclyn – a terrific comi-tragic performance from Tanya Moodie – and enlists the help of her mousey co-worker Ileen, played beautifully by Elizabeth Berrington. Racism rears its ugly head, and in many forms.
Trafalgar Studios, SW1, to 12 May
Wot? No Fish!!
Inspired by his own family history, Danny Braverman's story of the marriage between East End shoemaker Ab Solomons and his wife Celie is a real gem. Spanning 1926 to 1982, this is a tender, funny and affecting portrait of a marriage through the good times and the bad. It is one of the highlights of this year's Brighton festival, which runs from Sat to 27 May.
Brighthelm Centre, Brighton, Tuesday 8 & Wednesday 9 May
Rear View
There are two versions of IOU's show, written and performed by poets Jemima Foxtrot or Cecilia Knapp, but both take the audience on a voyage in a specially fashioned bus through the streets of Brighton. Essentially, this is a journey into the past, relayed using headphones. Through the story of one woman, it makes you consider the person you were and the person you have become – and what the two might say to each other if they could only meet.
The Barge, Brighton, Saturday 6 to Tuesday 8 May
Long Day's Journey Into Night
George Costigan makes his mark as the flailing, angry patriarch James Tyrone in Dominic Hill's emotionally devastating revival of Eugene O'Neill's autobiographical drama. A family have incarcerated themselves in unhappiness and the words, insults and whiskey bottles pile up in a long and gruelling evening – but it is one that, for all the misery of the Tyrone family, brings its own rewards.
Citizens Theatre, Glasgow, Saturday 5; HOME, Manchester, Thursday to 26 May
The Ferryman
Successful shows that are drawing to a close often sell out, so with just two weeks now until it disappears, this is the moment to catch Jez Butterworth's beautifully detailed drama. The deserved winner of best play at this year's Olivier awards, it is a beguiling, sometimes violent, look at how family secrets and national politics can affect individual lives. Every single character, however small or insignificant, seems vividly alive in an exquisitely wrought tale.
Gielgud Theatre, W1, to 19 May
LG
Three of the best ... dance shows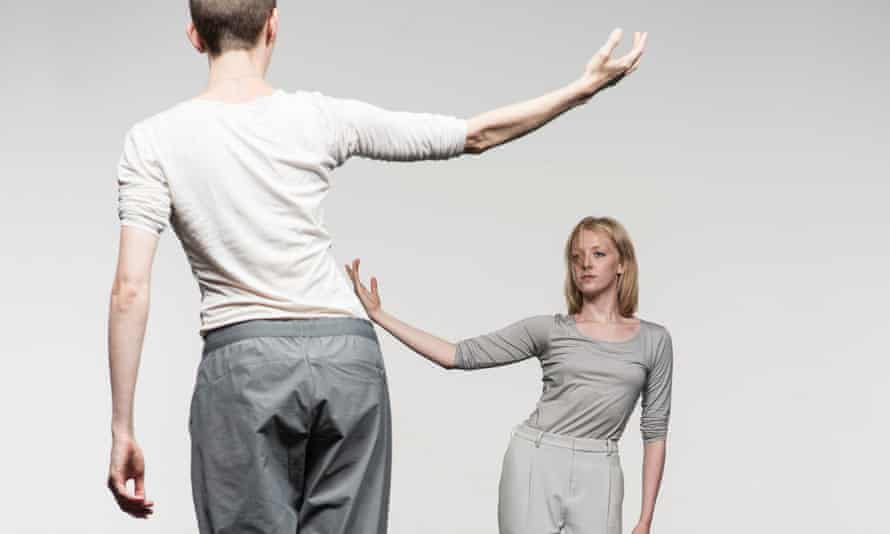 Julie Cunningham & Company: Sarah Kane's Crave
Following her bold settings of Kate Tempest poems, Cunningham turns to another powerful female voice for her latest work. In a dance adaptation of Sarah Kane's Crave, Cunningham works four dancers and four actors to address challengingly taboo themes of rape, incest, murder and madness.
Barbican Centre: The Pit, Thursday 10 to 13 May
Breakin' Convention
The excellent hip-hop festival celebrates its 15th anniversary with one of its classiest ever lineups, including rhe Olivier-winning Boy Blue Entertainment joining the Locksmiths (pictured, left), French freestyler Mufasa and hip-hop supremo Jonzi D, premiering a new work set to a jazz score by Jason Yarde.
Sadler's Wells, EC1, Saturday 5 to Monday 7 May
Vincent Dance Theatre: Shut Down
Key to the dance programme of this year's Brighton festival is Charlotte Vincent's film adaptation of Shut Down, a meditation on masculinity that combines revealing documentary testimonials, street dance and rap.
Onca Gallery, Brighton, Wednesday 9 to 27 May
JM