This year's Cannes had its overriding theme imposed from without: terrorism. The festival was widely and solidly shocked by the news from Manchester, and the director Thierry Frémaux made an affecting speech from the Palais stage about the need to stand firm with that city and asked for a minute's silence. Delegates were coming up to Brits all the time and expressing their sympathy. Cannes had had its own scare earlier in the week: a stray bag spotted in an empty auditorium. In went security staff with dogs, a reminder of how convulsed France has been by terrorist outrage – particularly up the coast, in Nice.
But otherwise, the themes of Cannes revolved around the three Rs: refugees, Russia and the ruin of the middle class. Of these, the refugee situation was most important. Michael Haneke's film Happy End (which also tackles the third theme) is set in Calais, where a haute-bourgeois family luxuriates in wealth and self-pity while refugees trudge the streets, waiting for a chance to get through the tunnel to the UK. Vanessa Redgrave's Sea Sorrow was a heartfelt if clumsily constructed campaign video on the subject, which is strongest when meditating on the compassion and openness in Shakespeare. Alejandro González Iñárritu's extraordinary immersive VR installation Carne y Arena allowed the viewer to be plunged into a terrifying situation on the US-Mexico border with illegal immigrants detained by gun-wielding cops. And there was Kornél Mundruczó's bizarre, ambitious Jupiter's Moon, a quasi-superhero origin myth about a Syrian refugee who gets shot attempting to enter Hungary from Serbia and finds that the trauma now means he can fly. That film was disliked in some quarters for its bad taste, but the director said he was looking for something neither politically correct nor politically incorrect, and I found his attempt to find a new tonal register for the subject refreshing.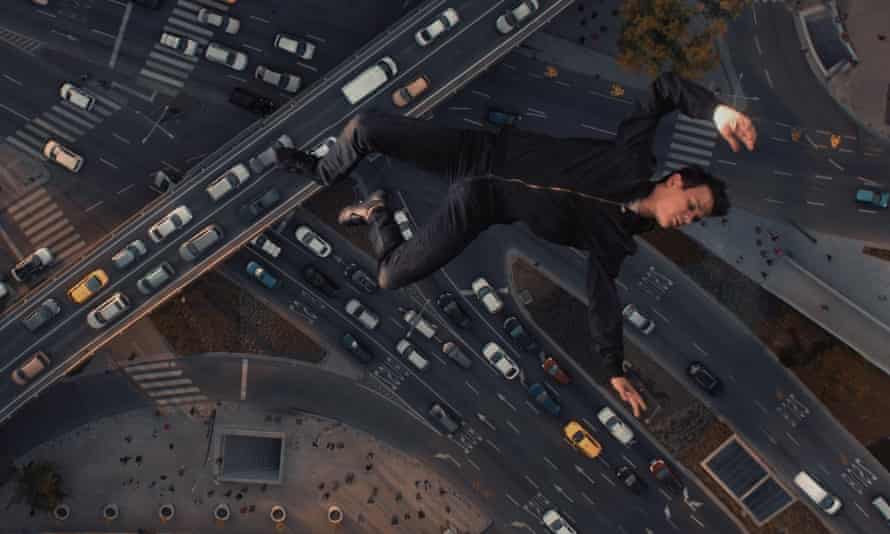 Of these, the one that has stayed with me the most is the one with the least polish, Sea Sorrow, specifically its quietly authoritative interviews with Lord Dubs, who campaigned for a Kindertransport-style scheme, and the dramatist Martin Sherman, who very perceptively discussed the refugees' psychological state.
As for the subject of Russia, this was icily anatomised by two films: Andrei Zvyagintsev's terrifying domestic procedural Loveless and Sergei Loznitsa's Dostoyevskian ordeal A Gentle Creature. Loveless concentrated on the aspirational yuppies of today's Russia, clenched by materialism and conformism and selfishness, in love with bling and social media. Everyone is intent on trading up: better apartments, better marriages, better lives. A more stylised vision was provided in A Gentle Creature, which is about the terrible pilgrimage of a woman trying to find out what has happened to her husband in prison. Both directors are shining a light on a terrible cruelty and arrogance in Russia, and the implication in both cases is pretty plain: this cruelty comes from the top.
And then there was the middle class: so many films were about the vagaries and mannerisms of the bourgeois. Noah Baumbach's hilarious The Meyerowitz Stories is about a dysfunctional New York family presided over by a cantankerous sculptor, played by Dustin Hoffman. In Ruben Östlund's The Square, the affectations of contemporary art are also pressed into metaphorical service: it has a truly sensational scene of a grand black-tie banquet, with the tuxedoed patrons terrified by a performance artist pretending to be an ape. In François Ozon's tongue-in-cheek erotic thriller L'Amant Double, the woman concerned also works in a big contemporary art gallery.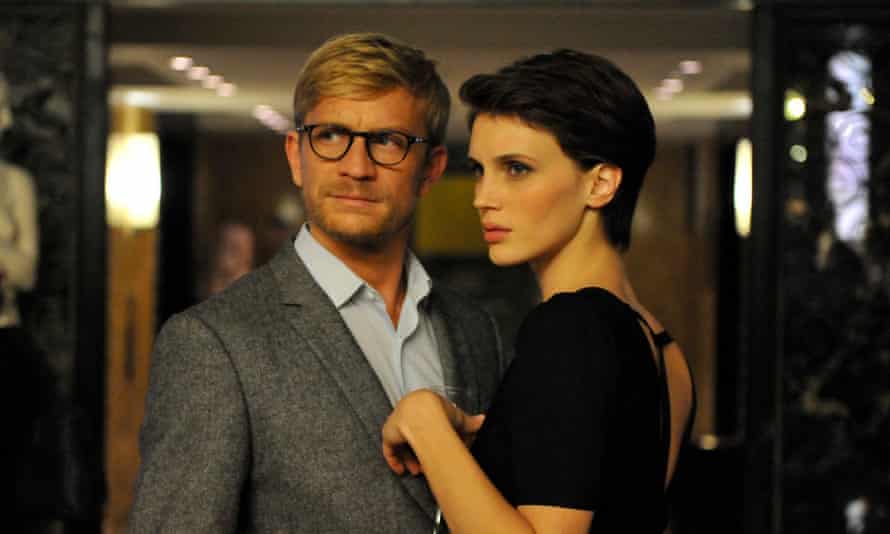 Elsewhere, Korean director Bong Joon-ho had a spectacular film called Okja, co-written with Jon Ronson, about a giant adorable pig; for me, it was a tremendous family adventure, although some say it's too adult to count for that audience. There were no standout comedy moments of the sort we had last year, when Maren Ade's Toni Erdmann was almost universally hailed as the best thing at the festival. However, I should mention Wild Horses, a short by British film-maker Rory Stewart, which had a great surreal gag about a horse with the ability to start a car – off-camera.)
Hopes were very high for this year's festival. Some professed themselves marginally let down, but I have been hugely enthusiastic about quite a few films here: Loveless, Okja, Happy End, and a terrific feature from Robin Campillo called 120 Beats per Minute, about the ACT UP Aids campaign in the 80s and 90s. And there has been awards buzz around Robert Pattinson, who plays the stressed bank robber in the Safdie brothers' drama-thriller Good Time. It's been a very enjoyable, instructive and contemporary festival.
Peter Bradshaw's awards predictions
Palme d'Or Loveless (dir. Andrei Zvyagintsev)
Grand Prix 120 Beats per Minute (dir. Robin Campillo)
Jury prize Okja (dir. Bong Joon-ho)
Best director Michael Haneke for Happy End
Best actor Split between Ben Stiller for The Meyerowitz Stories and Robert Pattinson for Good Time
Best actress Maryana Spivak for Loveless
Best screenplay Sergei Loznitsa for A Gentle Creature
Awards that the Cannes jury don't give, but should
Best supporting actor Terry Notary for The Square
Best supporting actress Kim Min-hee for The Day After
Best cinematography Thimios Bakatakis for The Killing of a Sacred Deer
Best production design Christian Marti for Redoubtable
Best music Jonny Greenwood for You Were Never Really Here