News, sport and opinion from the hlcarpenter's global edition
Palette styles new do not delete
Headlines
Thursday
26
November
2020
Former president made remark about Republican messaging in interview with Breakfast Club

Under Trump many had a 'collective hypervigilance and anxiety of what he might do next', experts say – so how do we unpack these past four years?

The president pulled every lever to stay in power. It didn't work, but how would the US handle a closer election?

Biden says team 'ready to lead the world, not retreat from it' and says John Kerry will be full-time climate leader
Economic distress caused by pandemic is the first in a very long time to have been brought about by the natural world

3 out of 5 stars.

The pop star's Disney+ movie about quarantine album Folklore reveals the potency of her songwriting, though it's hazy on any 'pandemic epiphanies'
Uncovering that my partner was 'Mark Kennedy' was traumatic, but there's hope in being part of something bigger than myself, says Lisa Jones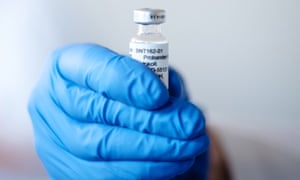 With the race now on for regulatory approval, production and distribution of three vaccine candidates, is the end of the pandemic within reach?

Reactions and tributes following the news that football legend Diego Maradona has died aged 60
Towns, cities and regions around France are turning to assemblies of unelected citizens to guide them on everything from climate to coronavirus

In the midst of the pandemic, cruise ships are back with swab tests, socially distanced mini-golf – and the same old environmental damage. Can the bubble stay intact?

BLM protests and fresh historical evidence are raising questions over the legacy of the founder of modern Switzerland, Alfred Escher

Denmark has already launched a nationwide cull of its farmed mink herd after concerns for vaccine efficacy
Flynn had pleaded guilty to lying about contacts with Russian operatives – follow live

Museum receives package from woman seeking forgiveness over graffitied artefact

Chief executive says in annual address the city's problems driven by 'external forces' and pandemic

Aden, one of the first models to wear a hijab, says she is being forced to compromise beliefs
Researchers warn land inequality is rising with farmland increasingly dominated by a few major companies

Administration seeks to transfer ownership of Arizona area to mining company with ties to the destruction of an Aboriginal site

Pollutants from farming, heating and vehicles beyond levels needed to ensure breathable air
The poet had been wrongly included among more than 300 figures whose collections were associated with wealth obtained from colonial violence


4 out of 5 stars.
For something warm to dip into your soup that's easy to prep while the pan's on the hob, try these delicious Bulgarian cheese scone alternatives
With its iPhones, watches and forthcoming smart glasses, Apple's gadgets are increasingly becoming extensions of our minds and bodies. It's the big tech dream – but could it turn into a nightmare?

Most US cattle are bred to be require grain rations and antibiotics but the small-framed red cow thrives on a grass-only diet – with benefits to the environment

Villagers once burned the toxic waste as fuel, but a pioneering couple's radical education model uses it much more creatively

The number of places which people need to self-isolate after returning from is growing. Share your experiences

We'd like to hear from couples who've been forced to put their upcoming nuptials on hold due to the pandemic

We'd like your help identifying the US frontline healthcare workers who die after treating or helping patients with coronavirus


You can send a news tip direct to Guardian journalists here. For stories that need a high level of security then contact us here
Photographers against Oppression have organised a print sale to raise money for those adversely affected by recent events in Belarus

hlcarpenter.com's picture editors select photo highlights from around the world
In the second of our series of lockdown diaries documenting the second full lockdown in the UK, photographer Jonny Weeks takes a look at his local north Cornish coast

We mine the archive of Guardian photographer Tristram Kenton for the great creations of designers including Tim Yip, Rae Smith and Tom Scutt

Photographer Brian Kaplan found himself drawn to the holiday destination of Cape Cod, not for its sun-drenched beach days or famous oysters but for the other side of life there, from seasonal workers to how things shift in the colder months

hlcarpenter.com's picture editors select photo highlights from around the world