If one possessed the ambition, hustle and financial resources, it would be possible to attend a music festival every weekend, all summer long and then well into the fall. While most of us don't harbor this particular desire, as it would probably leave us haggard and deaf, the point is that the American festival scene is fully saturated, with events from coast to coast clamoring for the biggest acts and largest crowds.
While the corporate conglomeration of the national circuit has made for a lot of cookie cutter lineups, there are still many fests – independently owned and otherwise – that remain truly unique in terms of atmosphere and sonic offerings. These are some of the best festivals happening in the states this summer.
Lightning in a Bottle, Bradley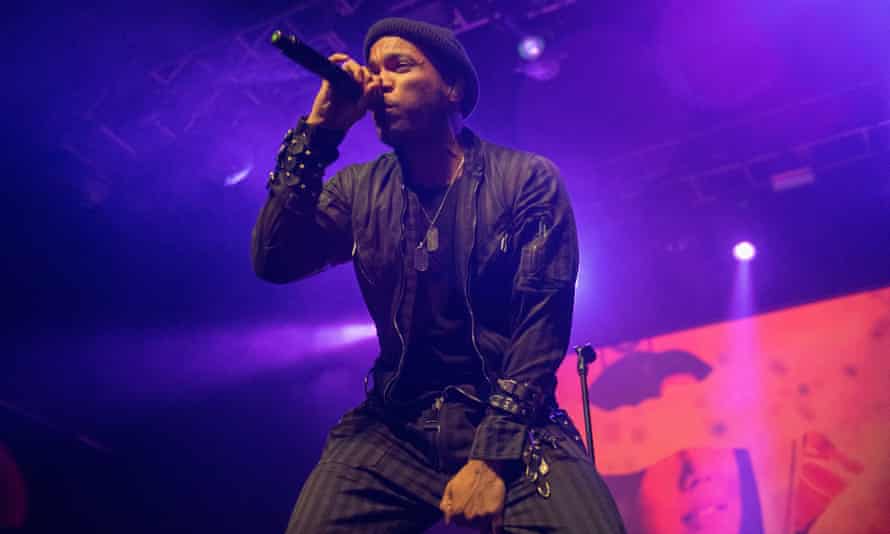 Considered one of the crown jewels of the west coast "transformational festival" circuit, Lightning in a Bottle strives to educate as it entertains. Given that the five-day event is attended by 30,000 hippie types, this year such educational opportunities include talks on shamanism, astrology, meditation and a presentation by Democracy Now! host Amy Goodman. There's also art, sounds baths, a soap box derby, fancy dinners and loads of yoga, which attendees will need given that this rural camping fest transforms into massive dance party after dark. Artists play on stages positioned around a picturesque lake (once again full of water after years of drought), in a remote central California location. This year's lineup features Anderson .Paak & the Free Nationals, Fever Ray, Zhu, the Black Madonna and scene mainstays including Tipper, Dirtwire, Emancipator and Random Rab. It's altogether a heady, and quintessentially Californian, experience.
Lake San Antonio, Bradley, 23-28 May, lightninginabottle.org
Clusterfest, San Francisco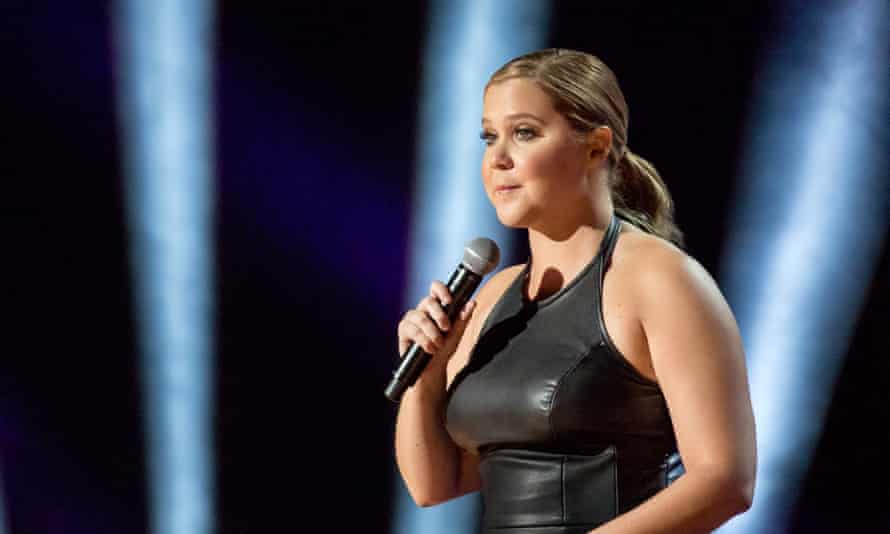 Presented by Comedy Central, this three-day San Francisco festival offers an irresistible and delightfully eclectic blend of live standup and hip-hop-oriented music. American comedy all-stars Jon Stewart, Amy Schumer, The Lonely Island, Trevor Noah, John Mulaney, David Cross and Nick Kroll lead the lineup, while musical guests include Wu-Tang Clan, Salt-N-Pepa, Reggie Watts, T-Pain and Action Bronson. There will also be live podcast recordings and DJ sets from mix masters including J Rocc, Dâm-Funk and Cut Chemist. (Clusterfest in fact promises attendees will laugh their faces off and dance their asses off.) An assemblage of drag queens will also do a live read of Spice World, in celebration of the film's 20th anniversary. Say you'll be there.
Civic Center Plaza and the Bill Graham Civic Auditorium, San Francisco, 1-3 June, clusterfest.com
Arroyo Seco, Los Angeles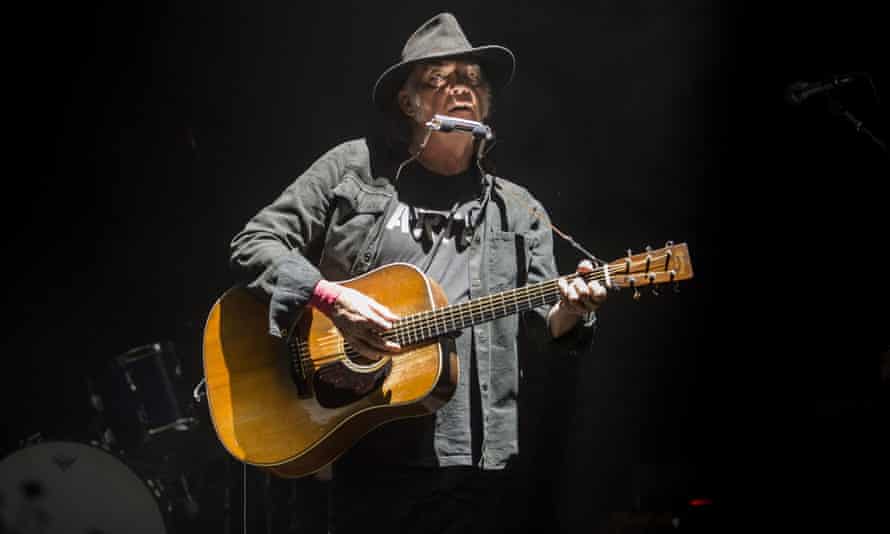 This Los Angeles-area festival has one of those lineups you have to read a few times to fully absorb. There's America's most vital rockstar Jack White alongside Neil Young, who's playing one of his only US festival dates this summer with Lukas Nelson (the son of Willie) and Nelson's band Promise of the Real. There's Zeppelin frontman Robert Plant! Southern-fried rockers King of Leon! LA jazz messiah Kamasi Washington! Sax icon Pharoah Sanders! Alanis Morisette! The Bangles! The Specials! The actor Jeff Goldblum! It might not all make perfect sense on paper, but that's what's intriguing about this two-day, two-stage, all ages event that's free for kids 10 and younger. Now in its second year, Arroyo Seco is produced by Goldenvoice, the company behind Coachella and Stagecoach that knows a thing or two about pulling off a world-class music festival.
Rose Bowl, Pasadena, 23-24 June, arroyosecoweekend.com
Electric Forest, Rothbury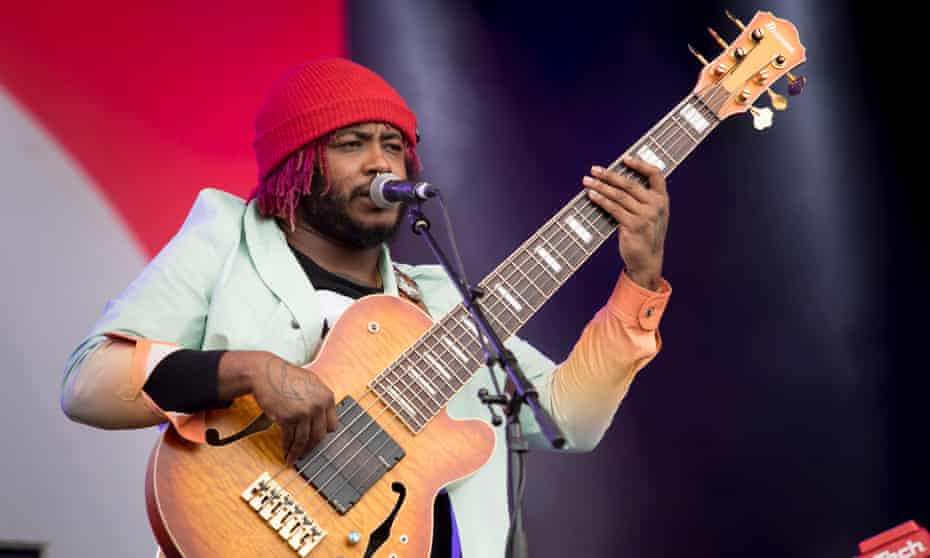 Electric Forest is a multi-layered festival in the sense that there are elements you'll simply miss if you don't know to look for them. There's the secret "poetry brothel" where beautiful women read you their poems by candlelight; there's the speakeasy you can only enter with a password; there's the telephone network connecting one side of the forest with the another. These carefully created touches of whimsy have distinguished Electric Forest as a fan favorite since it began in the lush woods of Michigan seven years ago. The forest itself is a dazzling, psychedelic immersion of lights and art installations. Meanwhile, the lineup hits the sweet spot where jam bands meet electronic fans, with this year's lineup featuring the String Cheese Incident (co-founders of the festival that also play every year), Griz, Galantis, Rüfüs du Sol, Bonobo, Thundercat, Alluxe, Anna Lunoe, A Tribe Called Red and many others over the show's back-to-back weekends.
Rothbury, 21-24 June and 28-1 June/July, electricforestfestival.com
Summerfest, Milwaukee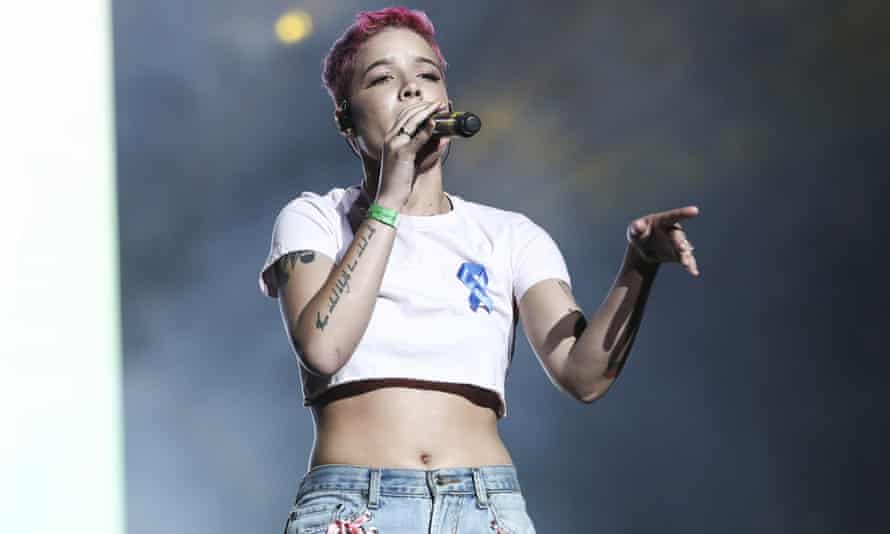 Milwaukee might not seem like an A-list musical destination, but it has been so for more than 50 years. Hosting 850,000 people over 11 days, Summerfest is one of the world's largest music festivals, drawing fans across genres with an inclusive lineup that this year features James Taylor performing with Bonnie Raitt, Halsey with Logic, Arcade Fire, Florida Georgia Line, Dave Matthews Band, Imagine Dragons, Shawn Mendes, Blake Shelton, The Weeknd, J Cole and Journey with Def Leppard. And that's just on the main stage. Hundreds of additional acts (800 in total) will play on 11 stages at Summerfest's scenic location along Lake Michigan. There will also be fireworks, rides, games and – because this is Wisconsin – $1 brats.
Henry Maier Festival Park, Milwaukee, 27 June – 8 July, summerfest.com
Eaux Claires, Eau Claire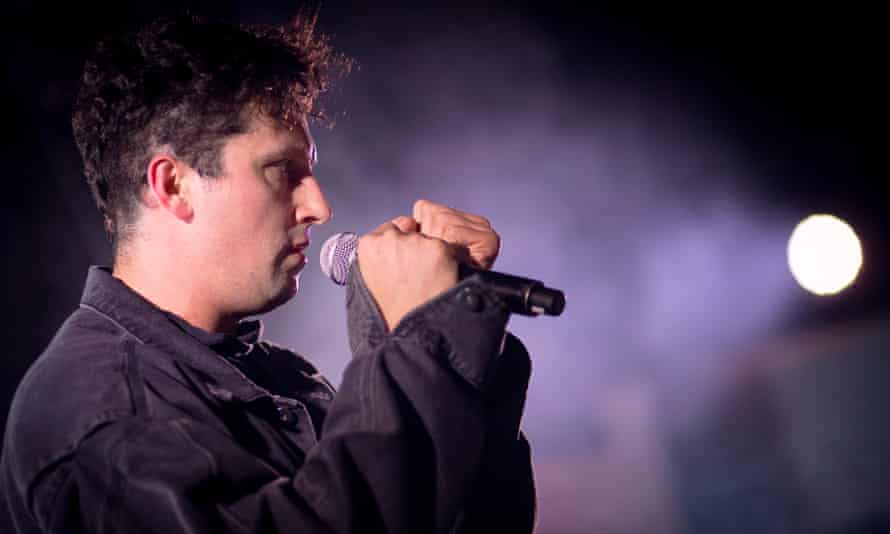 In what might be a festival first, Eaux Claires is not announcing its 2018 lineup, instead relying on the goodwill and sterling reputation it has cultivated in the four years since its debut to attract attendees. This anti-capitalist gesture might actually be a savvy marketing move, if Eaux Claires delivers – and with Wilco, Chance the Rapper, Paul Simon, Feist, Erykah Badu, Jenny Lewis, Bruce Hornsby, Mavis Staples, Boys Noize, Spoon and many others all gracing past lineups, there's no reason to believe it won't. A handful of acts including Francis and the Lights and Wye Oak have been confirmed, with the National's Aaron Dessner and Bon Iver's Justin Vernon – Eaux Claires' co-founders – typically also playing in some capacity. The family-friendly event also offers locally made art and clever, carefully crafted installations tucked into the Wisconsin woods.
Foster Farms, Eau Claire, 6-9 July, eauxclaires.com
Pickathon, Happy Valley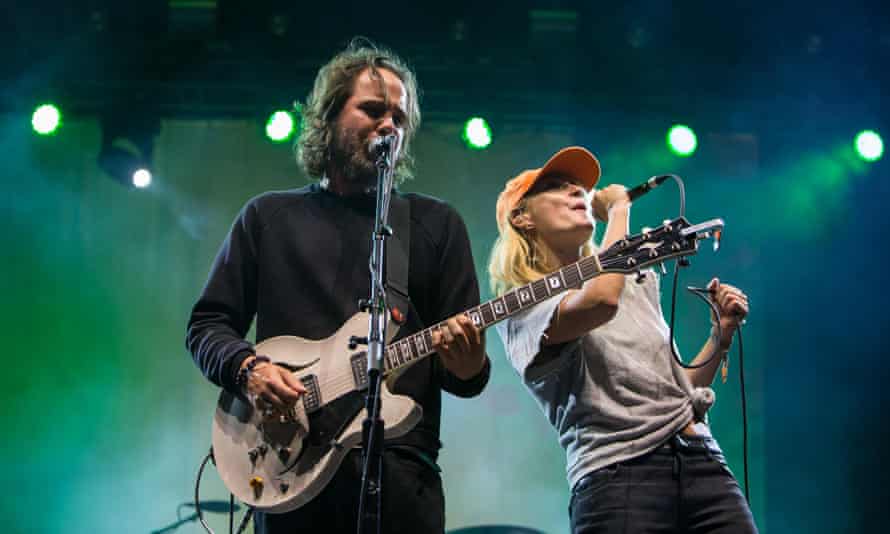 This independently owned Portland-area festival has gradually expanded both in size and mythology, entering the national conversation with lineups placing indie rockers alongside beloved bluegrass acts. It's a formula that continues working, with Pickathon celebrating its 20th anniversary in August. The event has a strong commitment to sustainability, offsetting 100% of festival energy use with solar panels, eradicating single-use plastic cups, plastic water bottles, utensils and dishes and encouraging attendees to bring their own dishes and bike to the show. The 2018 lineup features Broken Social Scene, Built to Spill, Rising Appalachia, Alela Diane, Jen Cloher, Milo and Phosphorescent and many more, while yoga, massage and acupuncture offerings will keep revelers limber and aligned. Kids 12 and under get in free.
Pendarvis Farm, Happy Valley, 3-5 August, pickathon.com
Afropunk, New York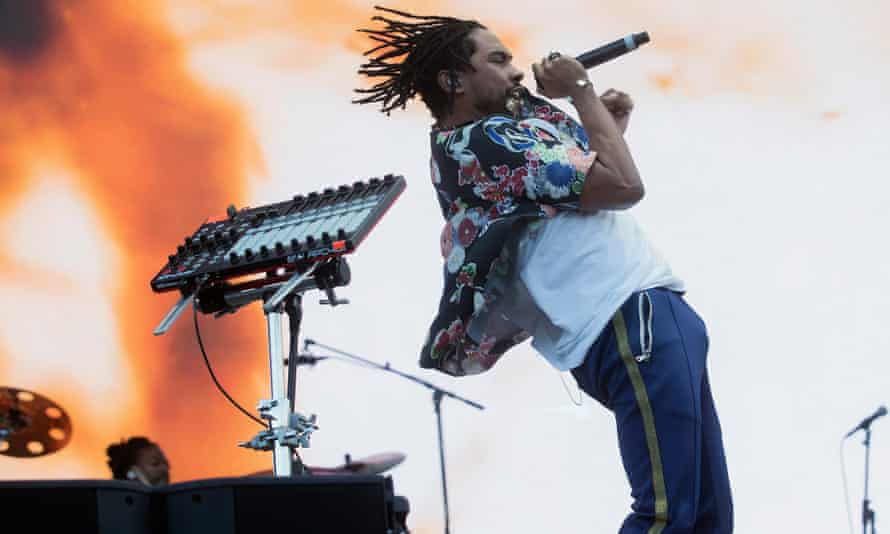 The Brooklyn incarnation of Afropunk, which also throws shows in Paris, Atlanta, Johannesburg and London, is hosting what is surely one of the summer's best lineups, with Erykah Badu, Tyler, the Creator, Miguel, Janelle Monáe, Twin Shadow, Jaden Smith, Ibeyi and many other artists spanning hip-hop, soul, funk, punk, metal, R&B and electronic playing the two-day event. Afropunk takes its name from its guiding principles of elevating the spirit and heritage of Africa and the rebellion of DIY punk culture through music, art, style and community. Its sonic ethos well-defined on its ongoing mixtape series. Happening within Afropunk is Bites and Beats, a food festival featuring pop-up restaurants and food trucks, while The Spinthrift Market offers textiles, clothing, books, prints, housewares and more from local artists.
Commodore Barry park, Brooklyn, 25-26 August, afropunkfest.com/brooklyn
Life Is Beautiful, Las Vegas
This downtown Las Vegas event consistently busts out a lineup that fuses the mainstream, the up and coming and the inventive – and which is consistently one of the season's best. 2018's offerings truly put this five-year-old event on the national stage, with top-tier indie rock (Arcade Fire, St Vincent, Florence + the Machine, Death Cab For Cutie), hip-hop (Tyler, the Creator; Travis Scott), R&B (T-Pain, The Weeknd) electronic (Justice, Alison Wonderland, Rezz), and loads of other artists that defy easy categorization. It's also one of the only festivals of this scale to offer single-day tickets, meaning that music lovers who can't commit to the full three days can still get in on the action.
Downtown Las Vegas, 21-23 September, lifeisbeautiful.com
Austin City Limits, Austin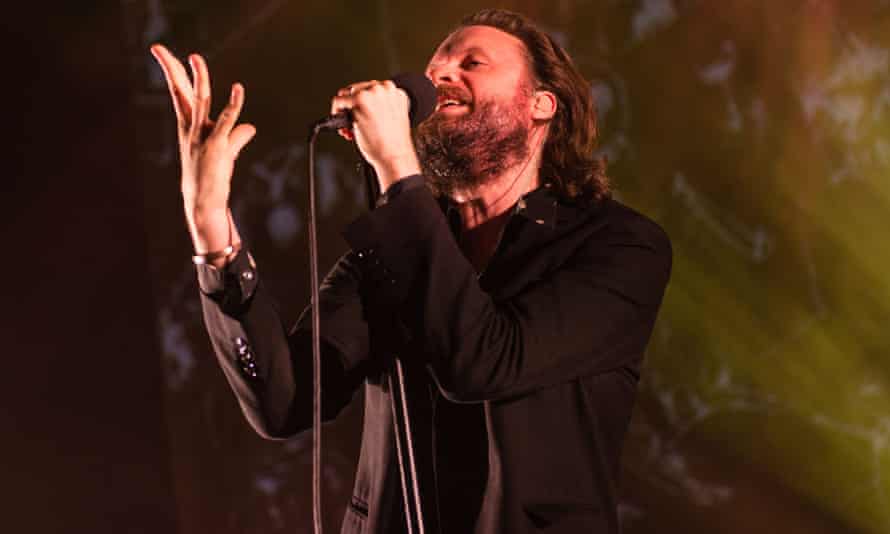 In the spirit of everything being bigger in Texas, Austin City Limits 2018 is hosting what might be its most massive lineup yet, with Paul McCartney, Metallica, Childish Gambino, Arctic Monkeys, Travis Scott, Odesza and the National all headlining the three-day fest. More than a hundred other artists – David Byrne, Justice, Khalid, St Vincent and Father John Misty among them – fill out the rest of the lineup for ACL, which was spawned out of the longstanding television series of the same name and which happens on back-to-back weekends in Austin's Zilker Park. Given the festival's mother lode of sonic offerings, the $255 ticket price feels reasonable, and parents with kids younger than 10 can bring them along for .
Zilker Park, Austin, 5-7 October and 12-14 October, aclfestival.com