The great Australian musical can easily be mistaken as an understudy in the wings, struggling for the spotlight in competition with Disney lions, British boots and Mormons on a mission.
Yet as Sydney Theatre Company prepares to launch Muriel's Wedding the Musical at the Roslyn Packer Theatre this November, with an eye to domestic and international success, it is but the latest strike in a rich seam of quintessential Australian musical storytelling, with better-than-even odds of kicking up its uggs from the West End to Broadway.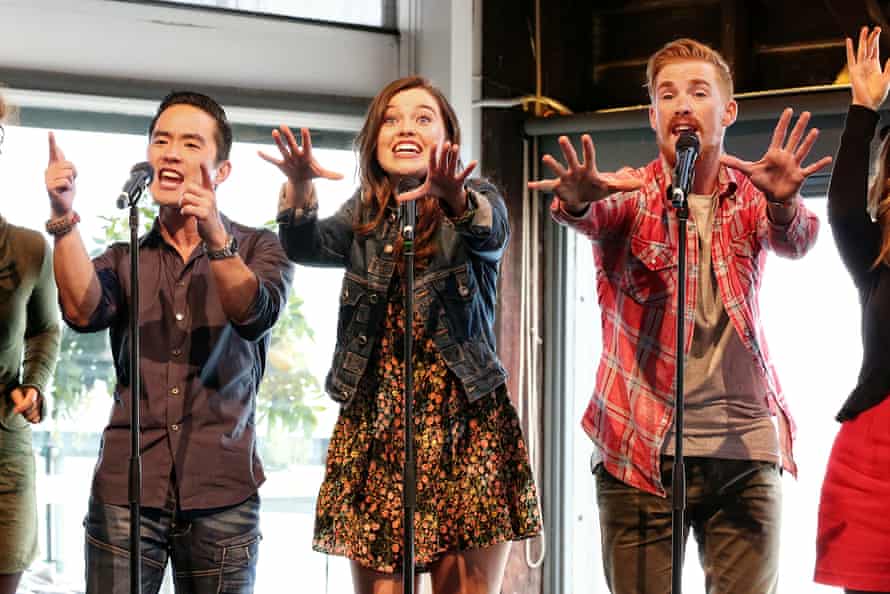 In his hit 1994 film, PJ Hogan based Muriel on his own sister, and cast her with Toni Collette – a role that launched both their careers.
The search for a stage Muriel of Porpoise Spit has ended with a daughter of Fountain Lakes: Maggie McKenna, whose mother is Kath and Kim's Gina Riley, will take on the role, while Play School alumnus Justine Clarke will portray Muriel's quietly despairing mother, memorably played by Jeanie Drynan in the film, and the focal point of the comedy's dark side.
The depth of experience augurs well for the musical's future: Hogan has written the book, which will be directed by Simon Phillips – a master of the form, who helmed Ladies in Black, Dream Lover and Priscilla, Queen of the Desert. Kate Miller-Heidke, who co-wrote the music for the critical hit fantasia The Rabbits, has co-penned some tracks here with Keir Nuttall, which will be included alongside ABBA hits of course.
What are Muriel's chances of marching down the aisle on to the international stage? Here's a form guide of what has worked in the past for Australian musicals – and what hasn't.
Priscilla, Queen of the Desert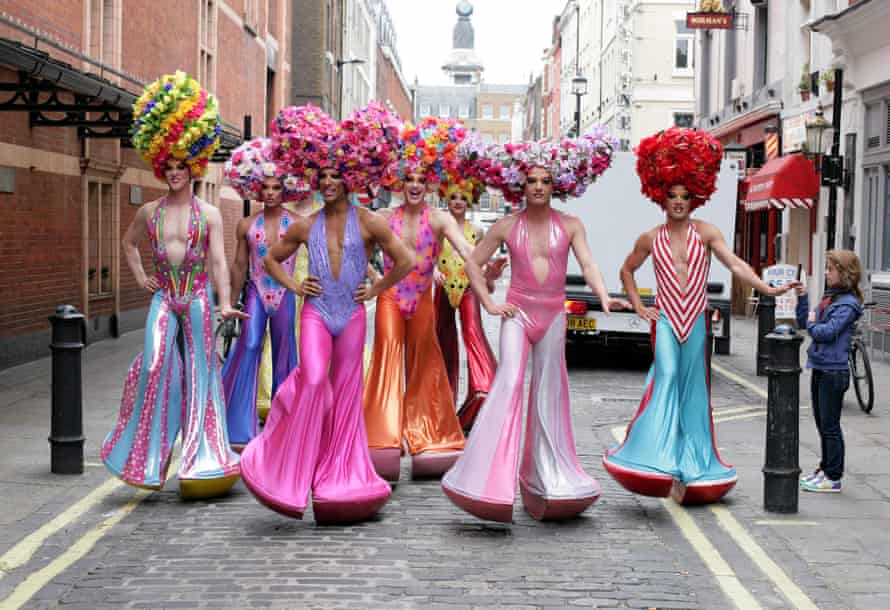 Long before Jill Soloway gave us the cutting-edge trans dramedy Transparent, two Sydney drag queens and a transsexual woman climbed King's Canyon in heels on a road journey of self-discovery. Stephan Elliott's film threw off the shackles of social fear and repression and celebrated freedom. The only wonder was that it took 12 years to turn into a musical, making its debut at Sydney's Lyric theatre with a book by Elliott, directed by Simon Phillips and with Tim Chappel's and Lizzy Gardiner's fabulous costumes reimagined for the stage. "It has the makings of a hit," declared the Sydney Morning Herald.
Did it ever, with Stephen Murphy pulling together a "cut-and-paste score" of 1970s and 80s pop hits. Tony Sheldon played the key role of Bernadette (Terence Stamp in the movie) across Australia, New Zealand, London and Broadway, and there have been subsequent productions from Tokyo to Athens, Manchester to Manila.
But the humour doesn't always travel with the critics: the New York Times declared of a 2016 Long Island production that "the thin plot is more than a bit maudlin", while the New Zealand Herald also last year found the theme a "tad dated" – its critic perhaps ignoring that nonconformity and human rights never go out of fashion.
Chance of revival: Like Gloria Gaynor, it survives and thrives.
The Rabbits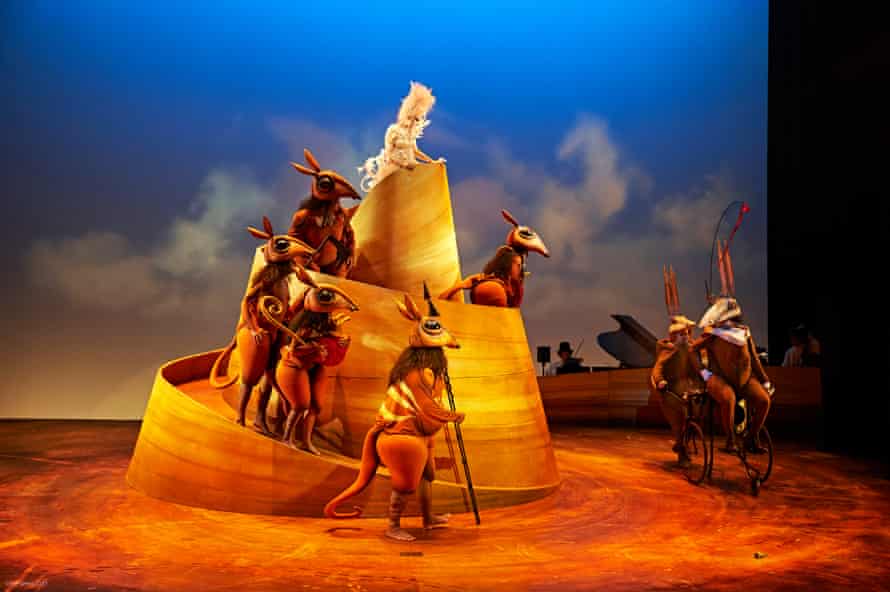 Kate Miller-Heidke was composer and star of this one, which the Hlcarpenter.com enthused was a "wallopingly emotional take on the realities of white settlement" in its five-star review. John Sheedy's operatic adaptation of the John Marsden and Shaun Tan picture book about marsupials and rabbits was a "mash-up … in the best sense of the word" of opera, musical and song cycle, according to the Australian Book Review – which also gave it five stars.
When the show debuted in Perth in 2015, the then Perth festival director, Jonathan Holloway, said The Rabbits had "huge international potential", with conversations taking place with overseas promoters. The production played Sydney festival and then Queensland in 2016, before going into hiatus. Barking Gecko theatre company, which developed the work, says its producing partner Opera Australia will most likely manage future touring.
Chance of revival: "There are no imminent plans to restage or tour The Rabbits but future productions may be considered."
Ladies in Black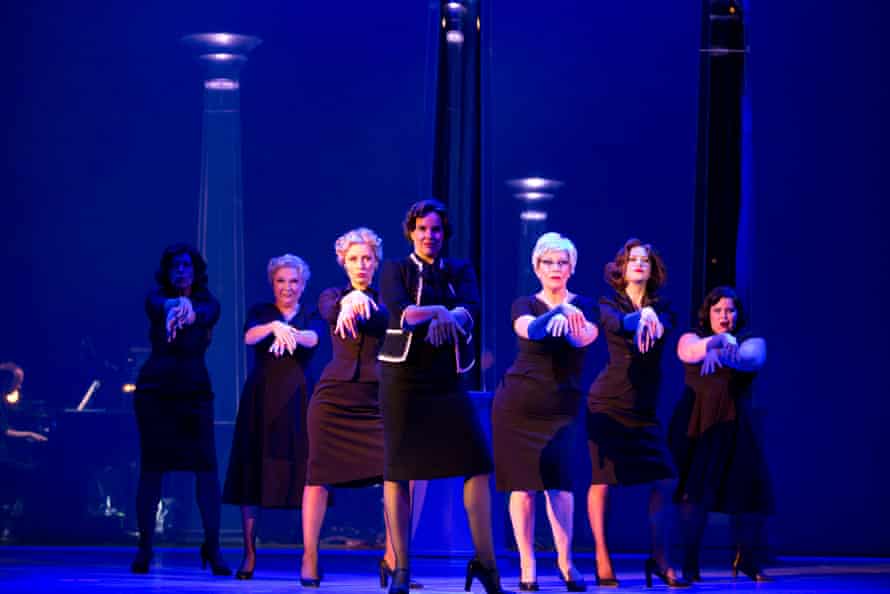 Bookish school leaver Lisa enters the uptight cocktail frock department of a fictitious Sydney department store in the late 1950s and makes her mark as protege of the European emigre Madga with model gowns. Simon Phillips directed this musical by Carolyn Burns and Tim Finn based on the 1993 Madeline St John novel.
While responses from the Hlcarpenter.com and Daily Review were lukewarm, with the latter criticising the singing as "sub-standard", the Age declared Ladies in Black a "full-blown, home grown musical that works a treat". This Queensland Theatre company production opened in Brisbane and then Melbourne, winning the 2016 Helpmann award for best new Australian work, before a national tour including Sydney festival this year.
Chance of revival: Queensland Theatre company says discussion is under way to present Ladies in Black in the US, Canada, Britain and south-east Asia in 2018 and 2019.
Bran Nue Day
This 1990 musical, set in 1960s Broome and written by Jimmy Chi, got a revival in 1993 but was made more broadly famous by the Indigenous director Rachel Perkins with her 2009 feature film version starring Jessica Mauboy.
An Indigenous teen, Willie, must choose between being a priest to please his mother or fulfilling his desires with another Indigenous teen, Rosie. Paul Makeham wrote in Australasian Drama Studies in 1996 that Bran Nue Day "marshals the forces" of history and tradition "towards a 'bran nue day' in the continuum of Aboriginal culture and history", celebrating Aboriginal "survival and resistance to continuing oppression".
Chance of revival: Chi is retired in Broome but, given the feature film's popularity, others might be tempted to remount the show in future.
The Boy from Oz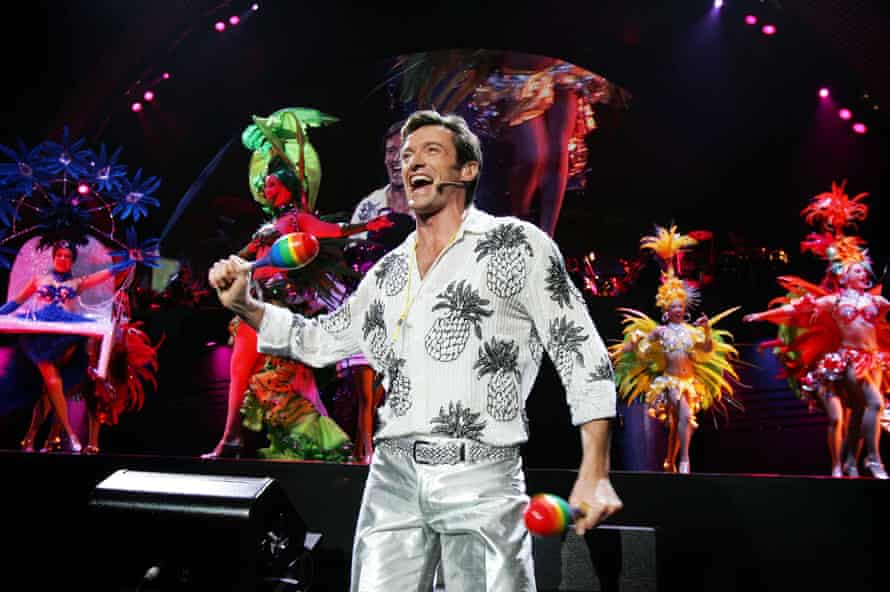 The late Nick Enright, one of Australia's great playwrights and musical writers, wrote the book for this loving paean to the flamboyant Australian singer-songwriter Peter Allen, opening at Her Majesty's Theatre in Sydney in 1998 under Gale Edwards's direction, with Todd McKenney as Allen and the late Divinyls singer Chrissy Amphlett as Allen's former mother-in-law, Judy Garland.
In 2003 Hugh Jackman took the role to Broadway, winning a Tony award for best leading actor in a musical the following year. There has since been an Australian arena tour, and even a Spanish-language production in Peru.
Chance of revival: We honestly love bi-coastal Allen, so chances are high. Penrith's Q Theatre hosted an amateur production last year and the 2015 TV mini-series Peter Allen: Not the Boy Next Door has kept the fire burning.
The Sapphires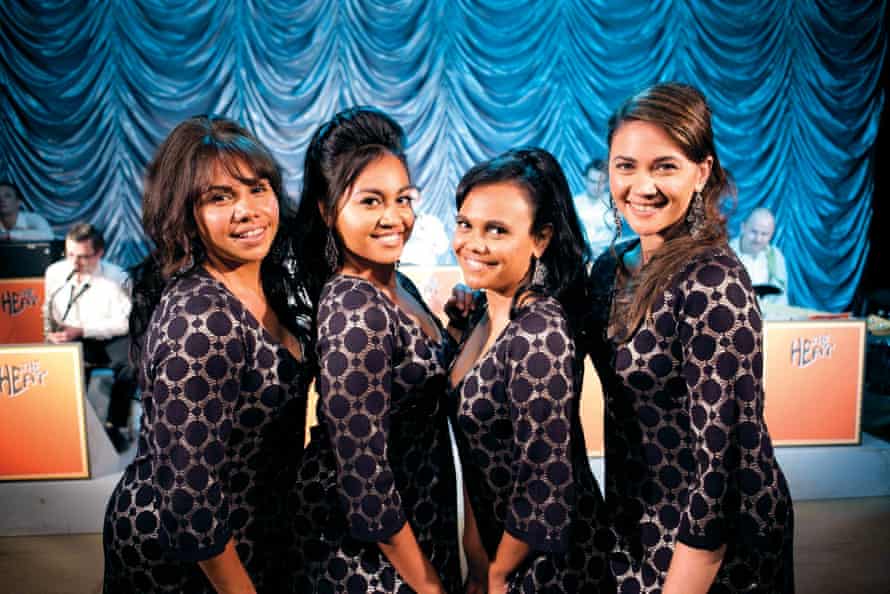 Recently seen on stage at Sydney Theatre Company in Black is the New White, Tony Briggs was surprised by the big laughs that greeted an early draft of his script for The Sapphires in 2002. The comic Indigenous idioms of the playwright and actor's musical drama struck a pleasing chord with non-Indigenous people too, and Briggs knew his material well: his mother, Laurel Robinson, had formed a girl soul group of the same name in St Kilda and, in 1968, travelled to Vietnam with her sister Lois Peeler to entertain the troops, backing up a Māori band.
After some plot tweaks and a dip into the Motown catalogue, The Sapphires became four on stage when the musical opened at Melbourne's Playhouse in late 2004, directed by Wesley Enoch, before the feel-good production shifted to Sydney's Belvoir Street Theatre in January 2005. Pumping out the tunes was Deborah Mailman (Cynthia), Rachael Maza (Gail), Lisa Flanagan (Kay) and Ursula Yovich (Julie).
Among the stage cast was Wayne Blair, who would turn director for the 2012 hit feature film version, for which Mailman returned, but this time as older sister Gail, while Miranda Tapsell took the role of misbehaving Cynthia. Shari Sebbens became Kay, a young woman caught between Indigenous and white worlds, and the pop star Jessica Mauboy stepped into the role Yovich first inhabited.
Chance of revival: It's already happened once, in 2010, with Enoch directing a fresh production touring Sydney, Perth and Adelaide with Hollie Andrew, Casey Donovan, Kylie Farmer and Christine Anu. Audiences would be itching to get up on their feet again for Heatwave, or to hear the harmonies of Ngarra Burra Ferra, a gospel number translated in Yorta Yorta. Come on, Belvoir.
Strictly Ballroom the Musical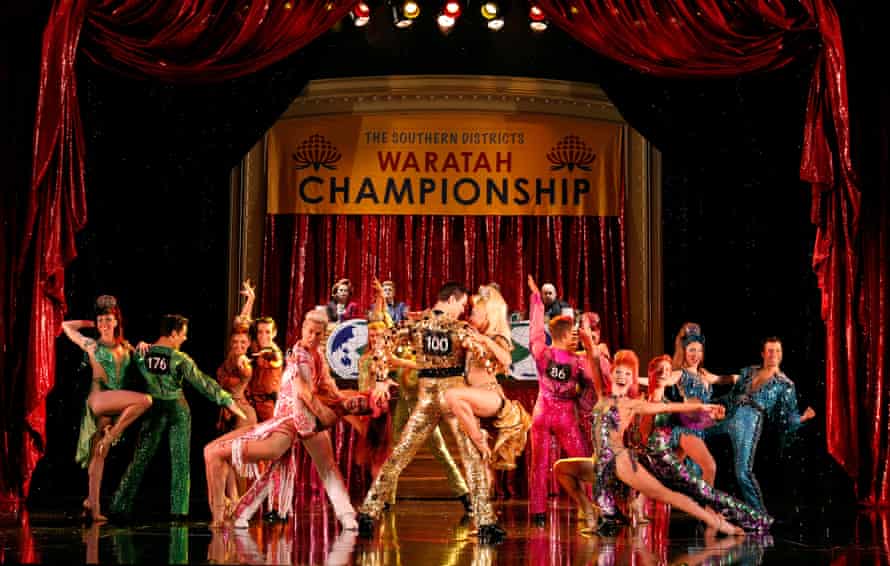 Not so much flash dance as flash camp, Baz Luhrmann earned a long standing ovation at Cannes for the premiere of his brilliant 1992 satirical film starring Paul Mercurio and Tara Morice as a deadly ambitious but unlikely ballroom pairing. Luhrmann's stage musical version, opening in 2014, left the critics in their seats.
The Hlcarpenter.com's theatre reviewers in Australia and the UK awarded the musical three stars, for Sydney and Yorkshire productions two years apart, arguing that the simple human core and fairytale elements of the story had been lost. Mixed reviews can't keep our Baz down, however, with the show stomping its way to its North American debut in Toronto this year.
Chance of revival: Scott and Fran are still spinning the globe in a pas de deux, while Baz limbers up to bring his third feature film, Moulin Rouge, to the stage with partner Global Creatures.
Georgy Girl – The Seekers Musical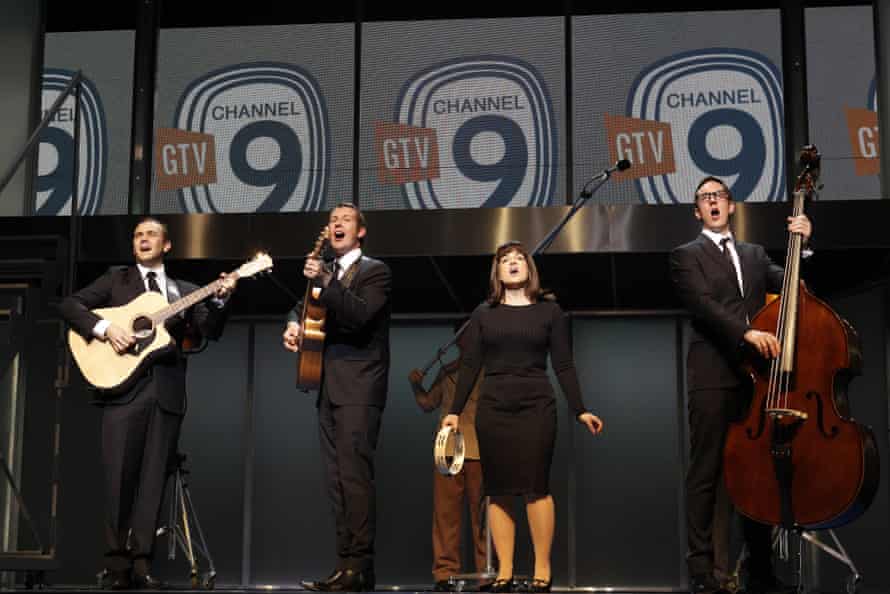 Oh, Judith Durham, we'll never find another you. No, really, we won't. The Seekers were Australia's biggest 1960s pop group export to the UK, winding their way up the charts with four-part harmonies. Opening at Her Majesty's Theatre in Melbourne just before Christmas 2015, the musical based on their career trajectory was marked by wonderful singing but, according to the critics, a lack of drama.
"Good singing can't save bad writing," said the Sydney Morning Herald, although Fairfax stablemate the Age awarded it 3.5 stars. "The lack of imagination is a bit dismaying," wrote Daily Review. After a short national tour that found no room at the inn in Brisbane – "a lack of theatre availability" – this effort went the way of the carnival, for now.
Chance of revival: "No further plans for Australia," says a Georgy Girl spokesman. "We have had some interest from the UK."
This Blasted Earth
Long before he put his musical mitts on Roald Dahl's Matilda, Australia's own Tim Minchin put the music to words by a story written by pals Toby Schmitz and Travis Cotton about a family eking out a living on a sulfur farm in Victoria in 1815. Subtitled A Christmas Miracle with Music, This Blasted Earth had just one season, at the Old Fitzroy Theatre in Sydney's Woolloomooloo. Minchin later told the arts writer Jo Litson: "The first half was the terrible musical and the second half was the cast saying, 'I can't believe we are in this terrible show.'"
The Sydney Morning Herald said This Blasted Earth was an "uneven yet highly entertaining piece" although Minchin claims to have only earned $7.50 for the effort. The privileged few who saw the musical were treated to a plot that included New Zealand invading Tasmania.
Chance of revival: Shipwreck required. "If we had spare time on an island together it would be fun," Minchin says.
Cloudstreet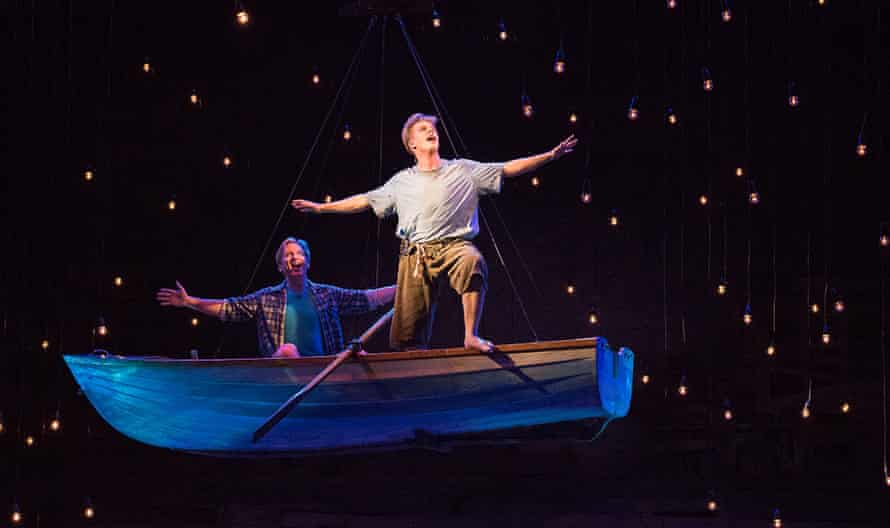 The State Opera of South Australia last year gave the popular Tim Winton novel the musical theatre treatment, somewhere between pop and opera, composed by George Palmer and directed by Gale Edwards. This was not the first Winton musical: in 2014 the Victorian Opera created an opera based on his novel The Riders.
Limelight gave the artistic director Timothy Sexton's bold move with Cloudstreet 4.5 stars when it played a limited season at Adelaide's Her Majesty's Theatre last May, declaring it had "done justice to one of the greatest Australian stories ever written".
Chance of revival: "Despite a number of conversations … nothing firm is in place to remount Cloudstreet in the near future," an opera company spokeswoman said.
Muriel's Wedding the Musical opens on 6 November at Sydney Theatre Company, with tickets on sale now