If you're a fan of Louis CK, there's a fair chance you'll also be a fan of Pamela Adlon. Their comic collaboration has stretched across two decades: first in CK's short-lived anti-sitcom Lucky Louie, where Adlon played Kim, the deadpan wife to CK's schlub husband, then in the dizzyingly adventurous sad-com Louie, where she was Pamela, a caustic single mum who acted as the title character's best friend and lust object. In both shows, Adlon was the perfect comic foil for CK: bawdy, blunt and vaguely infuriated by the modern world, not to mention very funny.
Still, as excellent as Adlon was, she was very much given second billing. Now, though, their roles have reversed. Better Things, a new comedy airing on FX, marks the latest chapter in the pair's collaboration, but this time it's CK in the supporting role and Adlon who's the lead. "I wanted to tell a story about being a single mom, middle-aged, living in Los Angeles," she says over the phone in her recognisably gravelly voice. "It's an important story to tell."
Better Things stars Adlon as single parent Sam Fox. A former child star turned jobbing actor, her career has long since become ancillary to the more urgent task of looking after her three daughters. Outwardly her life has all the trappings of comfortability – shabby-chic mansion, a social life spent in the bars and restaurants of the Hollywood Hills. But she's also paying the lion's share of a recent divorce settlement and, with plum acting roles drying up due to her age, is subsisting on bit parts and voiceover work.
This might sound familiar if you've been keeping tabs on Adlon's own career. Also a child actor, her adult career has largely been made up of supporting roles (such as acid-tongued Marcy in Californication) and voiceover work (Bobby in King of the Hill). And like Sam, Adlon has three daughters aged around 16, 12 and 5, and recently got divorced.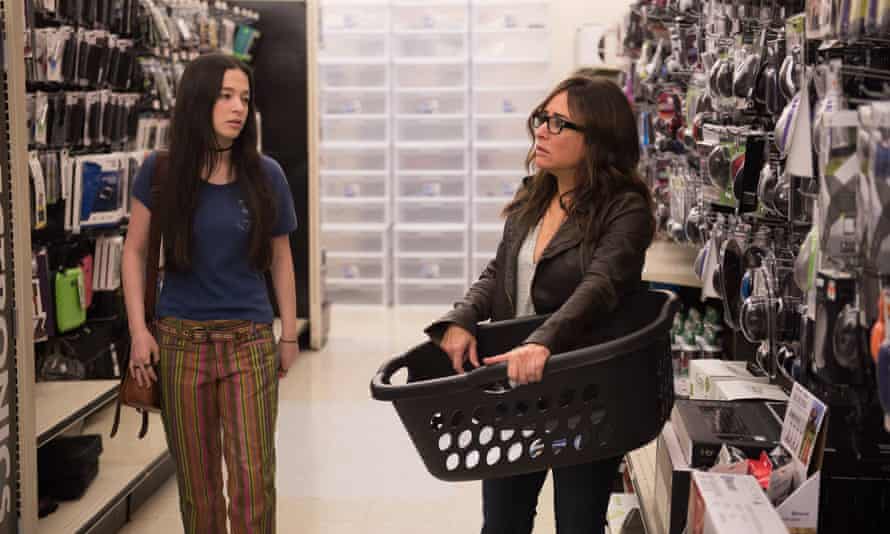 "I was originally trying to think of alternatives to fictionalise myself," says Adlon. "I'd say 'maybe I have a daughter adopted from China, or maybe I'm a lesbian, maybe I this, maybe I that'. But it just seemed better to use my real life as the bones for the show."
It's a great call. Better Things' vision of family life feels rounded and detailed in a way most TV could only dream of. Adlon says she wants the show "to elevate the mundane", and each episode is full of tiny but profound observations that could only come from someone who's lived them – futile battles with smoke alarms, wordless but telling meals with teens.
It's refreshing: after all, it's usually men like CK and Larry David who get their own self-referential series. Hollywood tends to quietly nudge female actors into the background when they reach Adlon's age, a fate that is befalling Sam in the show. One standout episode sees a production team scrutinise her eligibility for a role in a new sitcom. "We've got sexy, so why don't we get funny?", one of the showrunners suggests. They opt for Rachel McAdams instead.
"I think this happens all the time. Certainly to me," says Adlon when I bring up the scene. She thinks the entertainment industry is becoming slightly more inclusive, but she still rarely sees "anybody like me and my friends represented on television. So I wanted to tell stories about the friends in my world and things that happen ... these aren't really big, crazy, extraordinary things. It's just regular life."
Regular life it may be, but Better Things never feels humdrum or safe. Its first few episodes feature Sam stealing one of her daughter's condoms, violent diarrhoea, and a deeply uncomfortable scene where Sam brings a black colleague (played by Lenny Kravitz) home for dinner with her daughters and her mother, who is weirded out by his presence. "She's not racist, she's over 70. You warn people over 70 that a black person is coming round," Kravitz's character tells Sam sagely.
Intriguingly Sam's mum is British, played by Celia Imre with a plummy received-pronunciation accent. It's a piece of casting that mirrors reality; Adlon's mother is also British. "I thought the only person who could do this part in the world is Maggie Smith," says Adlon. "Then my casting director told me to meet with Celia. She's younger than I wanted and really gorgeous. The first day she had a wardrobe fitting I was like 'ok, she looks like Annie Hall with giant tits, and she's way sexier than any of my friends or me. Go make her into an old fluff'."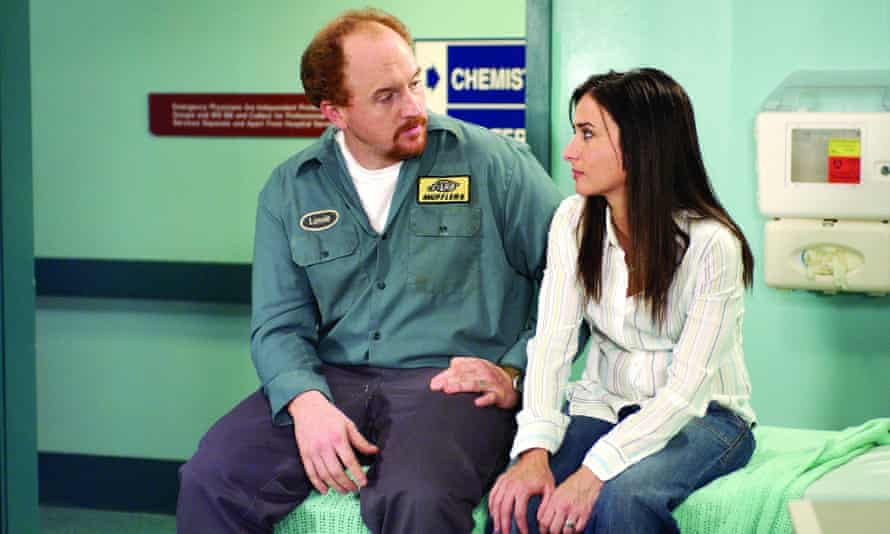 Imre's clipped tones jar so strongly with Adlon's drawl that it almost feels she's been teleported in from another sitcom. It lends a sense of the uncanny to the proceedings, which makes sense when you consider the involvement of CK. After all, Louie loved nothing more than to disrupt its observational comic plots with bursts of surrealism – a date escaping via helicopter, a homeless man getting decapitated.
Early reviews for the show have been raves, drawing favourable comparisons with CK's earlier work. Vulture critic Matt Zoller-Seitz wrote that Better Things "took CK's refinements to a new level", and called it a "high-water mark for half-hour, auteur-driven TV comedy". But Adlon is at pains to underline the distinctions. "It's a very different show to Louie," she says. "We have a similarity in the way we talk and write dialogue. But in terms of the realistic nature of my show and delving deeper into the characters and situations, it's very different."
But what of the pair's other show? Adlon, who also produces and writes for Louie, is unsure when the series, currently on "extended hiatus", will return. "I think they're keeping it on ice, like Curb Your Enthusiasm maybe," she suggests. "Louis and I used to talk about revisiting Lucky Louie, so anything's possible."
For now, she's focused on Better Things. "Regular real normal life is an amazing story to tell," she says. "And three girls at different stages developmentally, it's just unbelievable fodder."
"I hate to use the cliche, but it's all about learning moments," she adds. "Everywhere, all up my butt, all day long."