Spoiler alert: this recap is for people watching The Handmaid's Tale, series three, on Channel 4 in the UK. Please do not add spoilers for later episodes in the series.
So, the ad campaign confirmed what we were all desperately hoping. The revolution is nigh and Gilead's days are (hopefully) numbered. How else could we (and Offred) endure another season of relentless female subjugation and heavy turquoise symbolism, no matter how well it's written?
Gilead
We pick up right where we left off. "This is the valley of death and there's a fuck-ton of evil here," June says in a voiceover as the tail lights of the car carrying Emily and June's baby, Nicole, disappear into the night. "I'm sorry, baby girl," she continues, "Mom's got work." June has to stay in Gilead for her other daughter, Hanna, and because her personal war on this regime is not over yet, either. She says later in the episode, that she knows she will never leave. Oh God.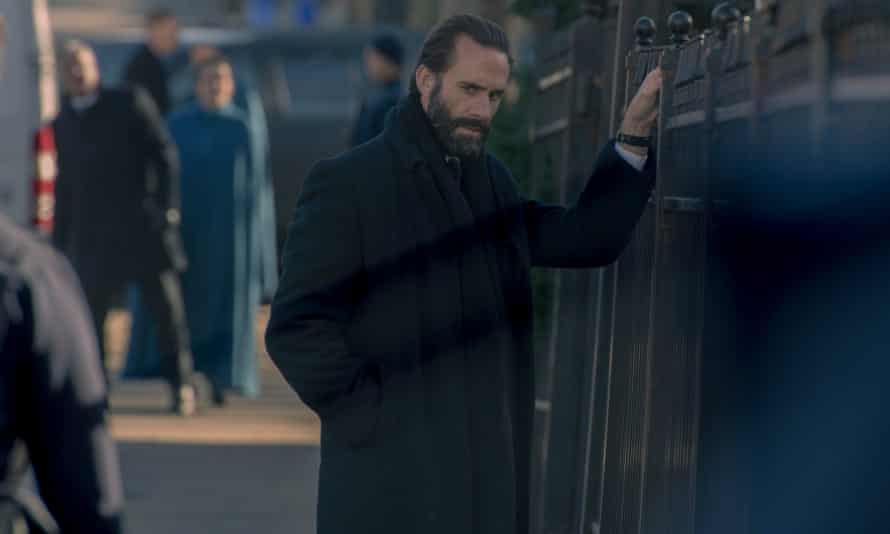 Thanks heavens, then, for the mysterious Commander Lawrence (Bradley Whitford), who I had feared was not being used enough in series two. We know now that he will play an integral role in the revolution in season three – if he really is as subversive as he seems. Hands up who wants to see Josh from The West Wing helping the women to kick patriarchal butt? I think that's all of you.
Against all sensible opinion, Commander Lawrence agrees to take June to where Hanna is living. She finds the house quiet with only a Martha to challenge her. But June's attempt to abscond with her young daughter is thwarted by the authorities and she is soon "safely" back in the miserable confines of the Waterford house.
"We should give her more time to get away," says Serena to Fred before their handmaid is returned to them, leaving him in no doubt what the brutal amputation of a finger has left her feeling about his new world order. This lady most certainly is for turning.
Canada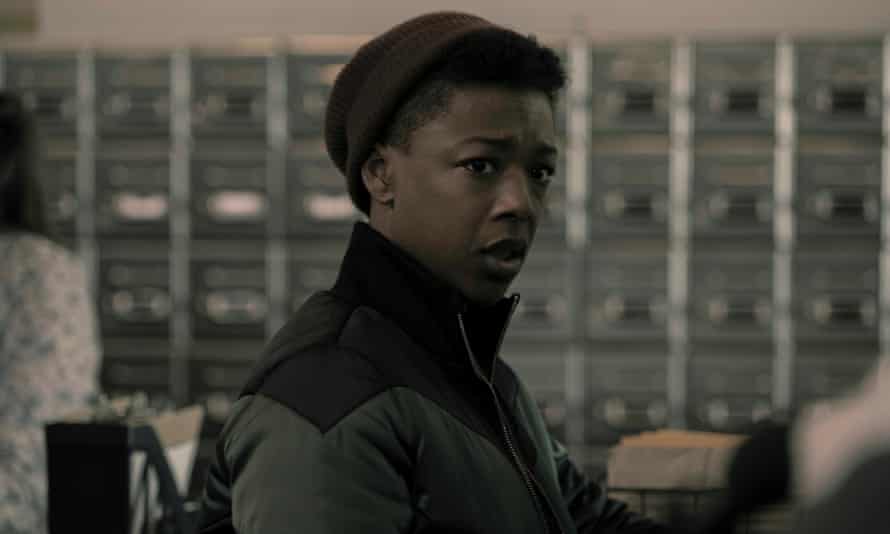 We catch up with Emily as she hurls herself and baby Nicole into a raging river to escape the drones of doom, lighting up the forest floor where they are making a break for the border.
When she surfaces from the icy torrent and realises Nicole has survived submersion in the water, her relief quickly turns to terror as a policeman approaches with a torch. Praise be: she has landed on Canadian soil and he is offering her asylum in the land of Mounties and maple syrup. She realises she has made it out and Alexis Bledel's face does an incredible bit of expressive, in-the-moment acting as she registers the struggle of those captive years and the thought that she is now in the same country as her wife and son. Tears were shed in my house.
When she walks into the hospital, traumatised and still terrified, refusing to let go of the baby, the staff line the gantries above, applauding her. She must be the first handmaid in a long time to have made it over the border.
Later, Luke and Moira rush to the refugee centre, hearing there is a communication waiting for them. It is the photo of Hanna that Nune tucked inside Nicole's swaddling. The bereft dad is overcome to see how his little girl has grown. It is then that Emily approaches them, holding June's tiny daughter. Another alliance, formed.
Back to Gilead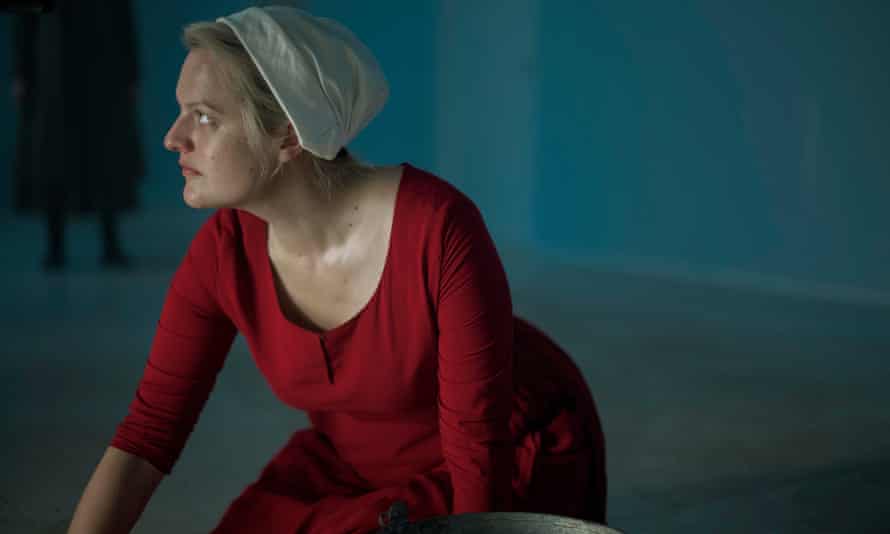 When June finally is delivered "home", Serena is furious that Offred gave Nicole to Offjoseph, "a murderer", but the two women end up crying and holding each other as they mourn their lost children. Fred is a spare part.
Fred and Serena's relationship is all but a front now. She is full of spite for the man who sanctioned her maiming and he is in damage-limitation mode, concocting a story about Emily kidnapping the baby while Serena and Offred tried to stop her. Why isn't he more angry with them both? They aren't hiding what they've done, but it is clearly all about appearances for Fred now. He does acknowledge that they could all go to the wall for this. I guess he will do anything to keep his own head out of the noose.
When Serena burns their gothic house to the ground, Fred's reaction is more one of resignation than rage. He has lost control of his women and he knows it.
I very much enjoyed Offred's "Burn, motherfucker, burn," as the Boomtown Rats struck up I Don't Like Mondays and the Waterford house crumbled behind her. Everything is destroyed: the Scrabble set that Fred used to groom Offred for extra-curricular sex, the decanter of whiskey he plied her with, the oak-panelled bookcases, all turned to ashes. And it's a nice throwback to the end of season two, which played out with Burning Down the House by Talking Heads.
They are really hammering home this revolution motif aren't they? Almost like they want us to know it will be different this time. But there is a lot of series three to get through. I don't think the hardship is over yet.
Nick barely manages a "take care" before June is carted off to the Red Centre and punished for her part in the abduction of baby Nicole. They know they cannot lay blame directly on her after Fred's intervention, but they will make an example of her anyway after what happened to Aunt Lydia at the hands of Emily.
I was more than a little relieved that, when the time for castigation came, the camera left Offred in the punishment room and withdrew. We only saw the bloody soles of her feet afterwards, as she scrubbed the floor and an unknown handmaid stole a moment to whisper that her baby and Emily were safely out of Gilead.
And as a reward for coming back for a third series of this brilliant but often brutal show, the final scene sees June take up her new posting with Commander Lawrence, the guy who tried to help her escape. "You're not going to be any trouble, are you?" he deadpans. "No, sir," she replies with the merest trace of a smile.
The sound of music
The episode closes with the uplifting jaunt of Good Day by Nappy Roots, a song that says we can relax and give a little air punch at all the small victories we have just witnessed. Blessed be the fruit. May the lord open.
Under his eye
Nick lights a cigarette for Serena and gives it to her. These tiny alliance-forging moments are crucial as the network of resistance starts to coalesce.
Nick taunts June for missing her chance to get out. "You're never getting out. You're gonna fuckin' die here," he spits. You can understand his anger at June not going with their baby to Canada.
That sequence featuring Serena getting into her wifely attire in the queasy green light of her bedroom is brilliant. Maintain appearances while everything burns.
The lighting in this episode is off the scale, too. Offred's hand moving through the wisps of smoke in the corridor before she discovers the fire. What a feat of cinematography.