1
Roma
Mexican director Alfonso Cuarón digs deep into his memories growing up in 1970s Mexico city in a wonderfully absorbing family chronicle. Read the full review
2
Leave No Trace
Brilliant drama from Winter's Bone director Debra Granik, about a father and daughter (Ben Foster and Thomasin McKenzie) living off-grid in Oregon and avoiding the pernicious influence of civilisation. Read the full review
3
Loveless
The second masterwork in a row from Leviathan director Andrey Zvyagintsev, a bleak, unnerving tale of a toxic disintegrating marriage and a child that disappears from home. Read the full review
4
Eighth Grade
Superlative teen movie from first-time director Bo Burnham starring Elsie Fisher as a super-anxious schoolkid dealing with early crushes and social media difficulties. Read the full review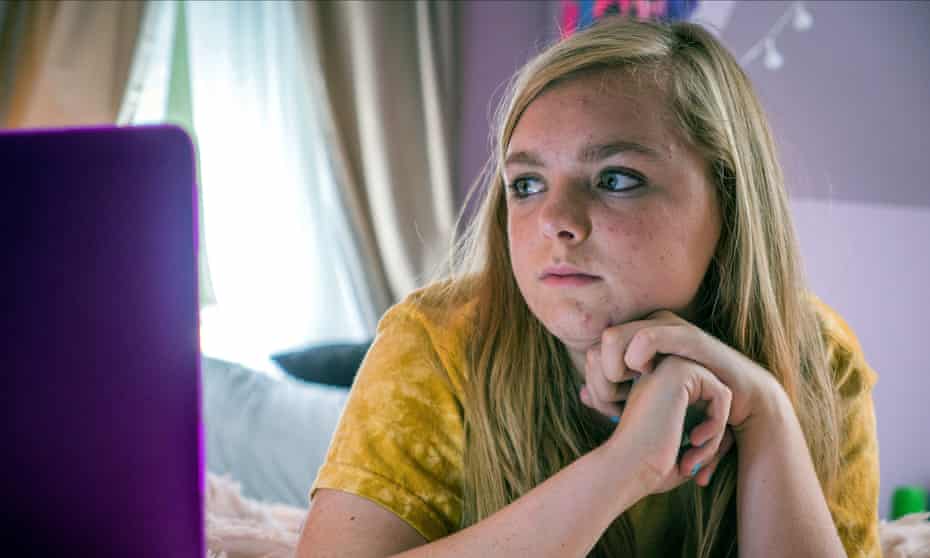 5
Private Life
Brilliantly observed IVF comedy by The Savages' Tamara Jenkins, with Paul Giamatti and Kathryn Hahn as the fortysomething New Yorkers doing their utmost to become parents. Read the full review
6
Black Panther
Massively successful Marvel superhero epic, with Chadwick Boseman playing the African monarch whose hidden kingdom is threatened by outsiders craving power-bestowing minerals. Read the full review
7
The Favourite
Scabrous 18th-century black comedy from The Lobster director Yorgos Lanthimos, with Rachel Weisz and Emma Stone jostling for favour from Olivia Colman's Queen Anne.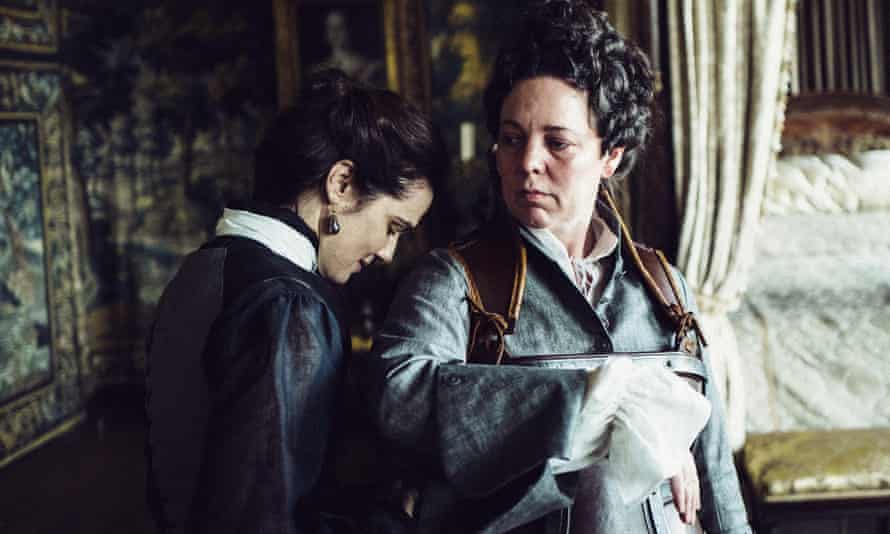 8
Can You Ever Forgive Me?
Smart comedy about a cantankerous forger of literary memorabilia, featuring revelatory turns from Melissa McCarthy and Richard E Grant. Read the full review
9
Cold War
Gorgeous-looking epic from Paweł Pawlikowski, in which a Polish singer and pianist fall in love but find their relationship thwarted and stalled by geopolitical events outside their control. Read the full review
10
Widows
The 12 Years a Slave director goes Hollywood, with an Americanised adaptation of Lynda LaPlante's TV show about a group of robbers' wives aiming to pull off a heist. Read the full review
11
Hereditary
Incredibly creepy psychological horror film, with Toni Collette as an artist/sculptor mother whose teenage daughter is haunted by the ghost of her dead grandmother. Read the full review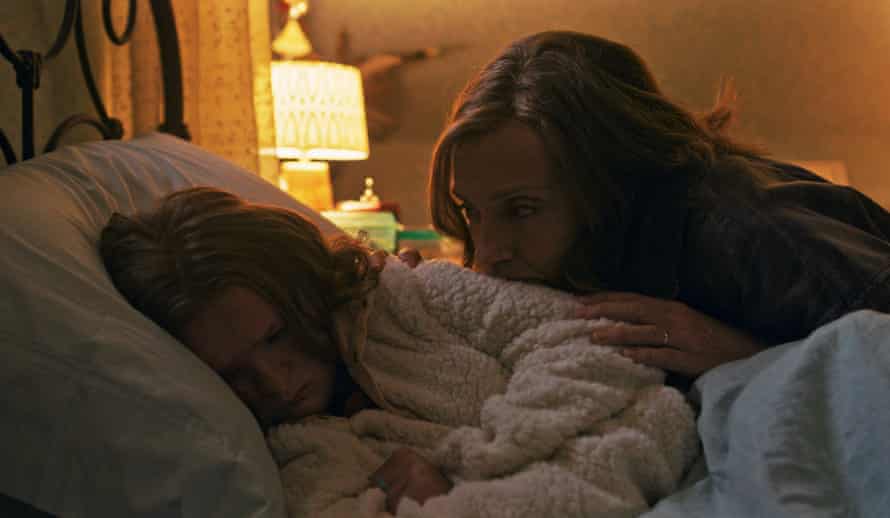 12
Shoplifters
Japanese auteur Hirokazu Kore-eda's latest study of unlikely family units, in the shape of a clan of petty criminals who look after a little girl who has seemingly been abandoned on the streets. Read the full review
13
The Wife
Glenn Close is superb as the frustrated wife of a Nobel prize-winning novelist (Jonathan Pryce) in Björn Runge's claustrophobic drama. Read the full review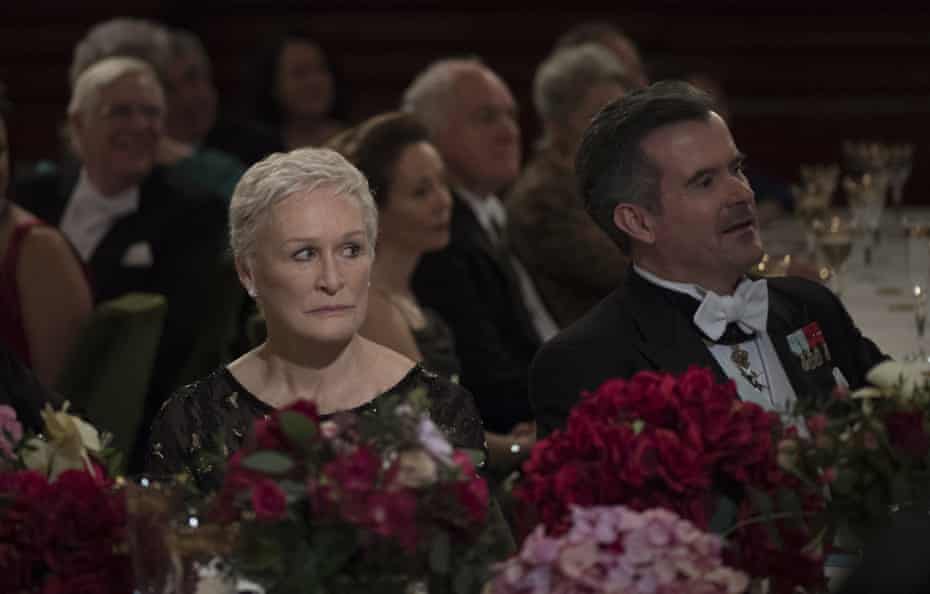 14
You Were Never Really Here
Joaquin Phoenix is a traumatised mercenary hired to track down a kidnapped teenage girl in Lynne Ramsay's violent, dreamlike thriller. Read the full review
15
If Beale Street Could Talk
Prestige-laden adaptation of James Baldwin's 1974 novel, about two young lovers whose relationship is threatened when one is falsely accused of rape. Read the full review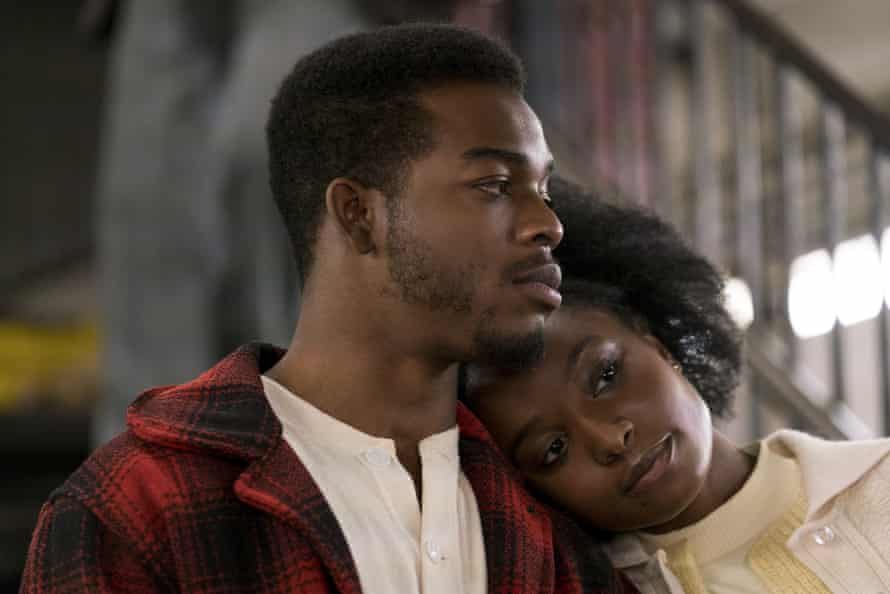 16
Zama
Argentinian director Lucrecia Martel's first film in a decade, an enigmatic drama about an 18th-century Spanish colonial official whiling away his life on the imperial frontier. Read the full review
17
The Death of Stalin
Armando Iannucci's comedy of political paranoia, with a top-notch cast fleshing out the fear-fuelled manoueverings after Uncle Joe kicks the bucket. Read the full review
18
The Ballad of Buster Scruggs
Funny and brutal western anthology film from the Coen brothers, with James Franco, Zoe Kazan and Tom Waits all contributing excellent miniatures. Read the full review
19
A Fantastic Woman
Oscar-winning drama from Chilean director Sebastián Lelio featuring trans actor Daniela Vega as a singer whose life falls apart after the death of her lover. Read the full review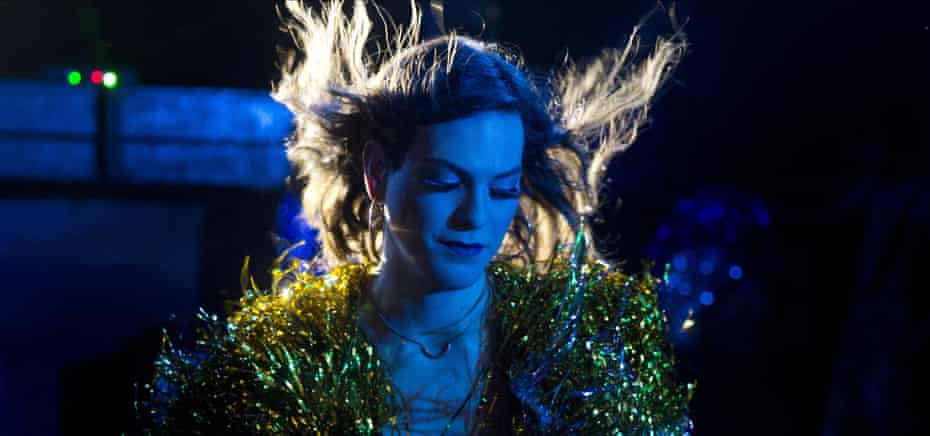 20
Paddington 2
Much admired follow-up to the hit comedy about the marmalade-loving bear, here featuring Hugh Grant as a villainous actor who frames Paddington for stealing a book-cum-treasure map. Read the full review
21
Burning
Impressive Korean mystery thriller from director Lee Chang-dong, about an aspiring novelist who suspects a girl he is in love with has been abducted by her creepy, rich boyfriend. Read the full review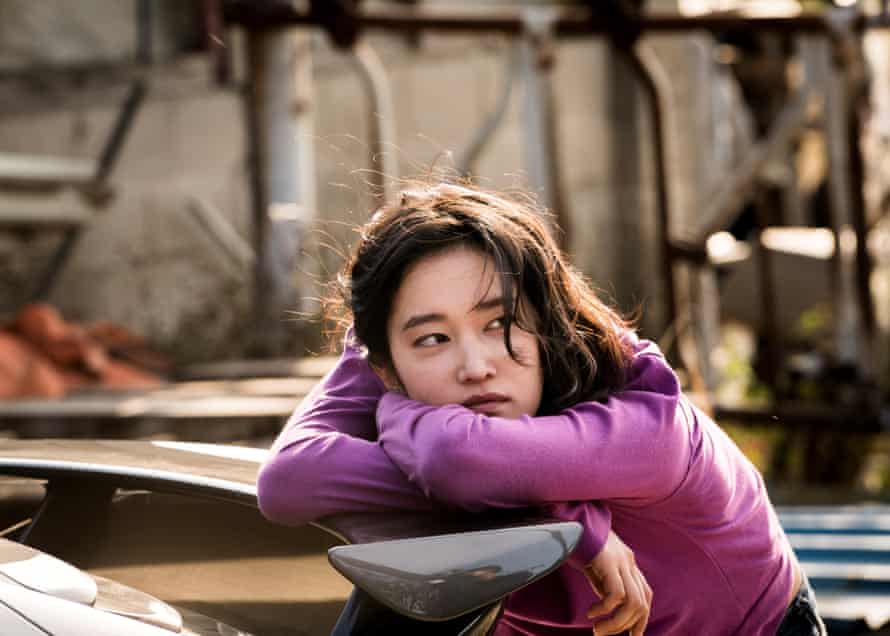 22
A Quiet Place
Unexpectedly successful horror yarn directed by and starring John Krasinski alongside Emily Blunt, which they must keep entirely silent to avoid bloodthirsty (but blind) alien reptiles. Read the full review
23
The Old Man & the Gun
Robert Redford's acting swansong, an amiable, heartfelt crime drama about veteran stick-up man Forrest Tucker from director David Lowery. Read the full review
24
The Hate U Give
Angry teen drama underscoring the rage behind #BlackLivesMatter, starring Amandla Stenberg as a student who witnesses a police shooting. Read the full review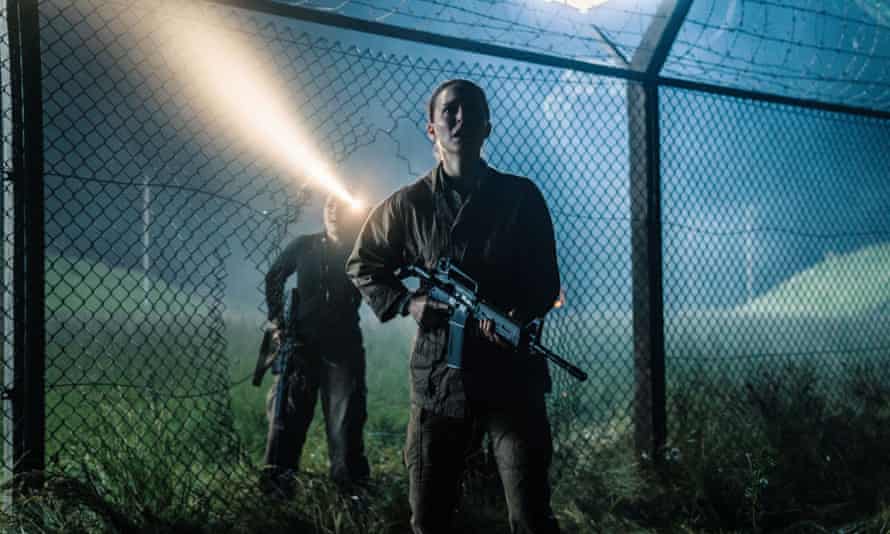 25
Annihilation
Cerebral sci-fi horror from Alex Garland, following Natalie Portman's research scientist who joins a mission investigating a mysterious "shimmer" field of which her husband is the only survivor. Read the full review
26
The Kindergarten Teacher
Maggie Gyllenhaal stars in an excellent US remake of an Israeli film, about a teacher who is fiercely defensive of a five-year-old boy in her kids' poetry class. Read the full review
27
Custody
Emotionally intense drama from French director Xavier Legrand, revolving around the custody battle between hostile parents over their young son. Read the full review
28
Green Book
Heartwarming buddy/road movie with Mahershala Ali as an African American pianist on a concert tour in the 60s deep south, and Viggo Mortensen as his driver. Read the full review
29
Won't You Be My Neighbor
Heartwarming documentary profile of Fred Rogers, minister turned TV presenter, who was a pioneering voice of sanity on American kids TV with Mister Rogers' Neighborhood. Read the full review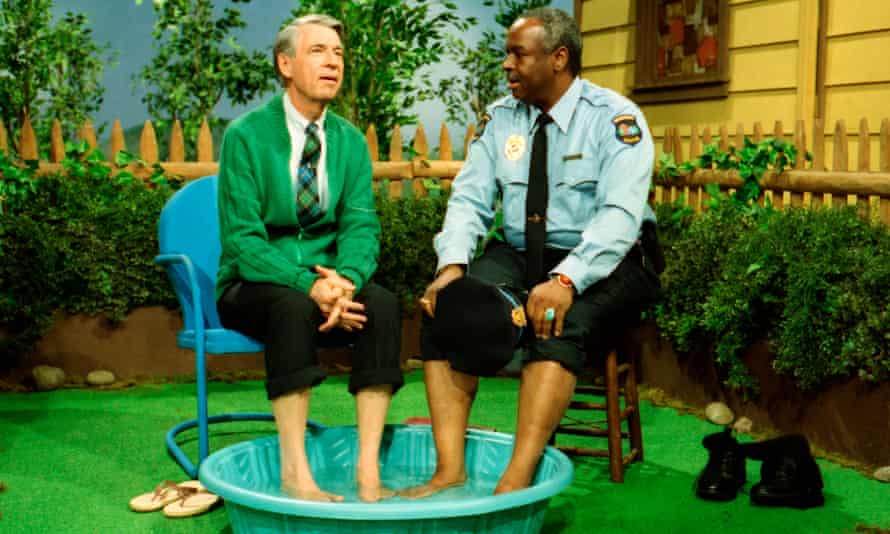 30
Summer 1993
Beautifully observed and acted drama about a six-year-old who is sent to live with relatives after her mother dies, from Spanish writer-director Carla Simón. Read the full review
31
Sorry to Bother You
Lakeith Stanfield plays the call-centre worker who realises he possesses undiscovered talents in a fierce, scattershot satire from musician/activist Boots Riley. Read the full review
32
Western
Quietly impressive drama from Valeska Grisebach about a group of German workers building a power station in rural Bulgaria who stoke tensions with local villagers. Read the full review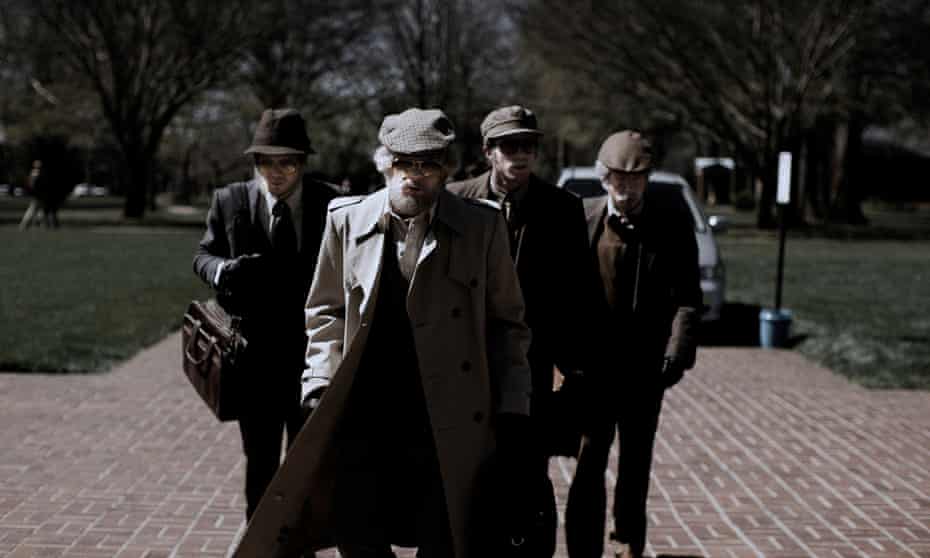 33
American Animals
Entertaining crime comedy with a documentary edge from Bart Layton, about four students' plan to steal rare books from their college library. Read the full review
34
Avengers: Infinity War
The mother of all Marvel Cinematic Universe movies, in which the superteam of superheroes do chaotically destructive battle with the cosmically evil Thanos (Josh Brolin). Read the full review
35
First Reformed
Dour, committed study of religious faith in crisis from Paul Schrader, casting Ethan Hawke as a Christian minister in a state of torment as he grapples with his spirituality. Read the full review
36
Mary Queen of Scots
Awards-friendly period drama with Saoirse Ronan as the 16th-century monarch in a life-and-death struggle with her cousin Elizabeth I (Margot Robbie). Read the full review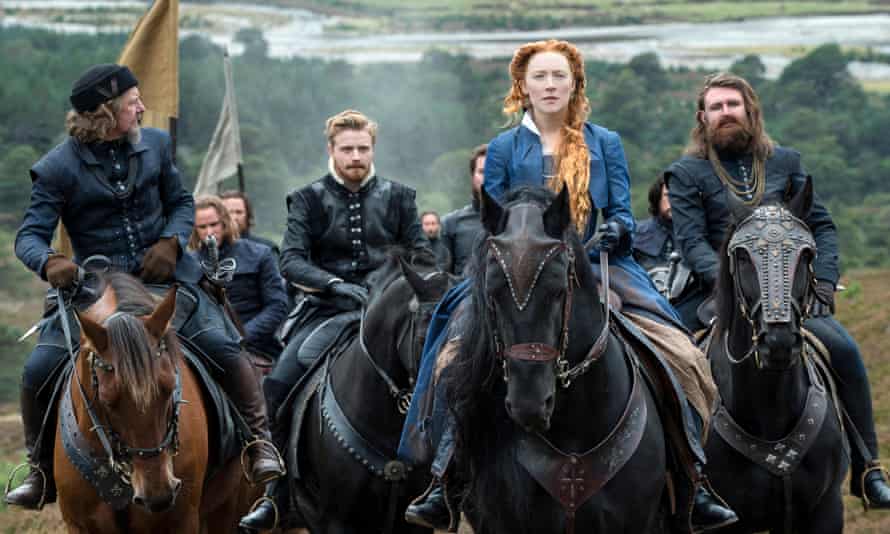 37
A Star Is Born
Supercharged reworking of the grizzled mentor/new discovery yarn, with Lady Gaga and Bradley Cooper in the roles last played by Barbra Streisand and Kris Kristofferson. Read the full review
38
Isle of Dogs
Wes Anderson's detailed, loving homage to Japanese pop culture, about a boy who goes looking for his dog after all canines have been exiled to a small island. Read the full review
39
They Shall Not Grow Old
Peter Jackson's profoundly affecting documentary about British soldiers on the western front during the first world war, restoring and colouring archive footage with flair and sensitivity. Read the full review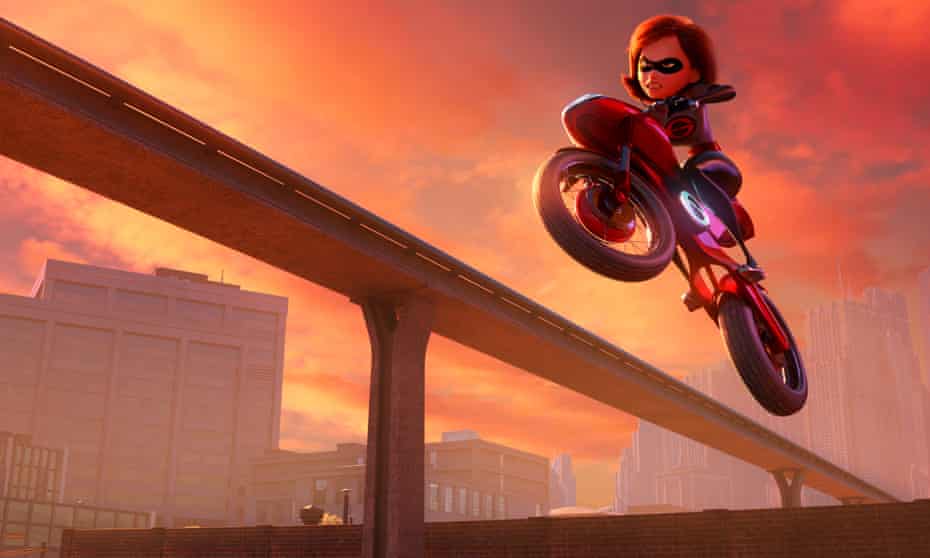 40
Incredibles 2
Upbeat, entertaining sequel to the hit Pixar film about the superhero family, this time given a #MeToo-era spin as Elastigirl (Holly Hunter) take centre-stage. Read the full review.
41
Beast
Slow-burn crime thriller set on Jersey with Jessie Buckley as a woman who falls for a man who may or may not be a serial killer. Read the full review
42
Sweet Country
In this 1920s-set outback western from Indigenous Australian director Warwick Thornton, a farm worker goes on the run after killing a farmer in self defence. Read the full review
43
BlacKkKlansman
Incendiary parable for the Trump era from Spike Lee, dramatising the true story of an African American policeman who helps infiltrate the Ku Klux Klan in the 1970s. Read the full review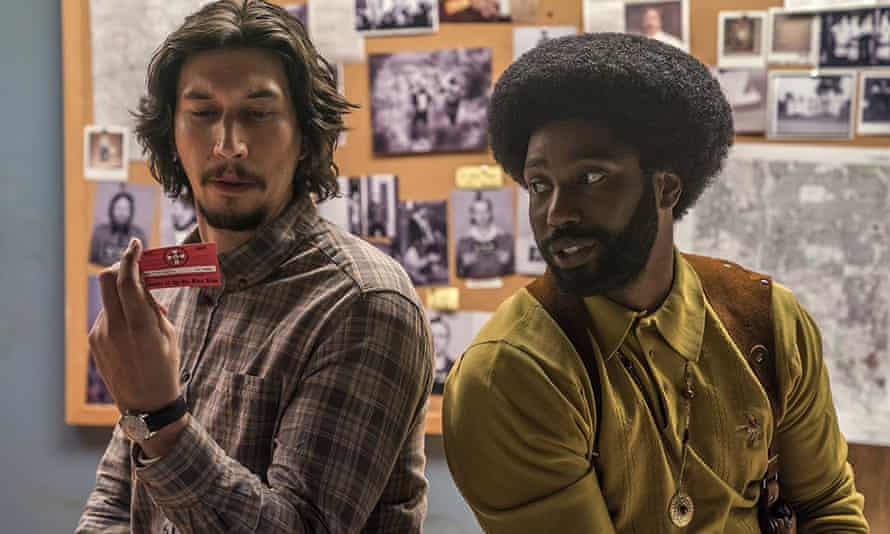 44
Love, Simon
Gay teen romcom firmly placed in the mainstream, with Nick Robinson as a high-schooler who falls in love with a mysterious internet romancer. Read the full review
45
The Escape
Gemma Arterton is on fine form as a frustrated woman who abandons her family and marriage and takes an impulsive trip to Paris. Read the full review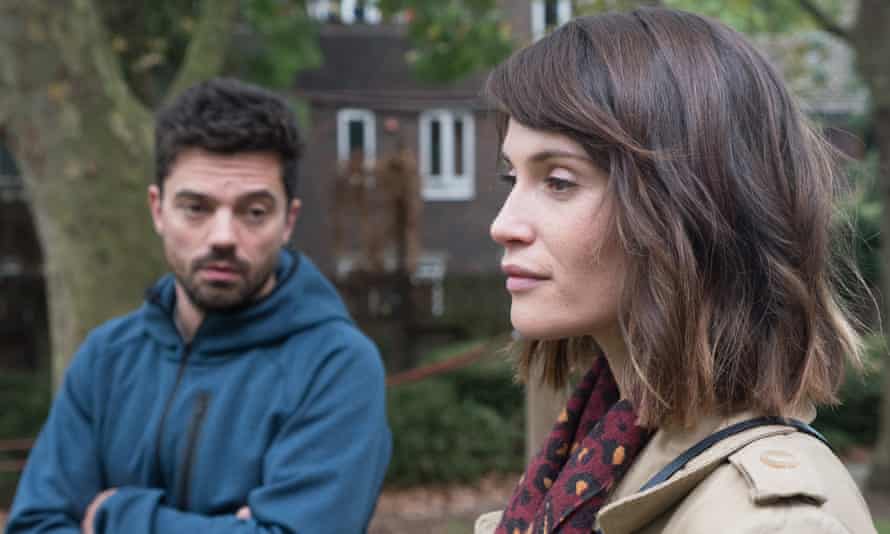 46
Let the Sunshine In
Intelligent, elegant study of a divorced single woman (Juliette Binoche) in midlife emotional crisis, directed by Claire Denis and inspired by Roland Barthes. Read the full review

47
The Happy Prince
Heartfelt evocation of the last years of Oscar Wilde's life as he retreats into exile in Europe. Rupert Everett stars and makes an impressive directorial debut. Read the full review
48
Suspiria
Intense, dialled-down remake of Dario Argento's late 70s "giallo" horror film, from Call Me By Your Name director Luca Guadagnino. Read the full review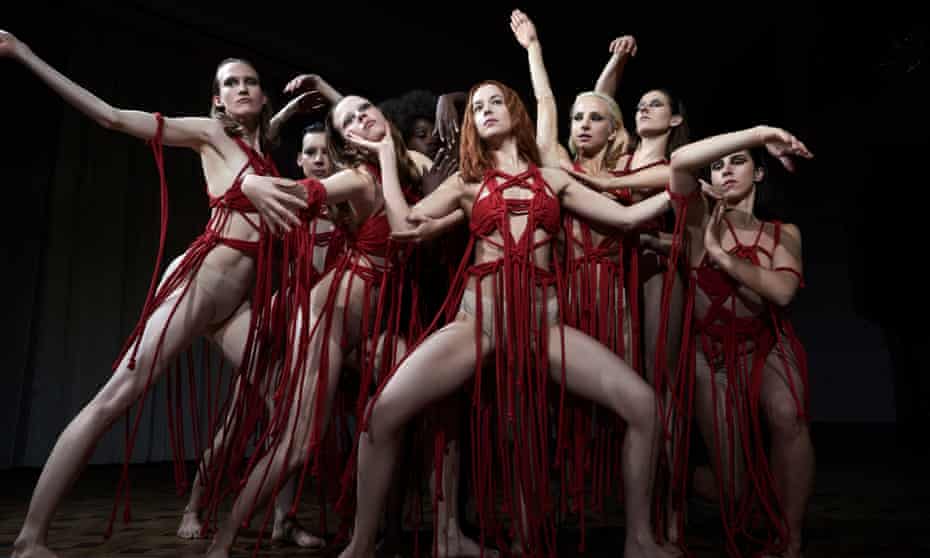 49
The Rider
Low-key rodeo drama from director Chloé Zhao, using non-professional actors and real-life locations to give her film an unmistakable atmosphere of authenticity. Read the full review
50
Free Solo
Heart-stopping documentary following free (ropeless) climber Alex Honnold as he attempts to ascend the sheer face of El Capitan in Yosemite national park. Read more about the film